Archive for the 'Relationships' Category
This speech, sent to me by my cousin Nelly, really made my night tonight.  It's by Syracuse professor and NYTimes writer George Saunders.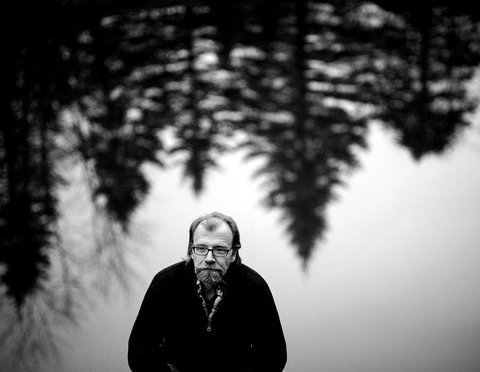 I think it's a great message we all should listen to:
Down through the ages, a traditional form has evolved for this type of speech, which is: Some old fart, his best years behind him, who, over the course of his life, has made a series of dreadful mistakes (that would be me), gives heartfelt advice to a group of shining, energetic young people, with all of their best years ahead of them (that would be you).

And I intend to respect that tradition.

Now, one useful thing you can do with an old person, in addition to borrowing money from them, or asking them to do one of their old-time "dances," so you can watch, while laughing, is ask: "Looking back, what do you regret?"  And they'll tell you.  Sometimes, as you know, they'll tell you even if you haven't asked.  Sometimes, even when you've specifically requested they not tell you, they'll tell you.

So: What do I regret?  Being poor from time to time?  Not really.  Working terrible jobs, like "knuckle-puller in a slaughterhouse?"  (And don't even ASK what that entails.)  No.  I don't regret that.  Skinny-dipping in a river in Sumatra, a little buzzed, and looking up and seeing like 300 monkeys sitting on a pipeline, pooping down into the river, the river in which I was swimming, with my mouth open, naked?  And getting deathly ill afterwards, and staying sick for the next seven months?  Not so much.  Do I regret the occasional humiliation?  Like once, playing hockey in front of a big crowd, including this girl I really liked, I somehow managed, while falling and emitting this weird whooping noise, to score on my own goalie, while also sending my stick flying into the crowd, nearly hitting that girl?  No.  I don't even regret that. Read the rest of this entry »
David Brooks, one of the better columnists out there was interviewed by Alec Baldwin a few months ago on the Here's the Thing podcast. It's a really interesting interview. The entire thing is here but below is my favorite 4 minutes of the interview is where he talks about the book he wrote and why it's so important to choose a good spouse.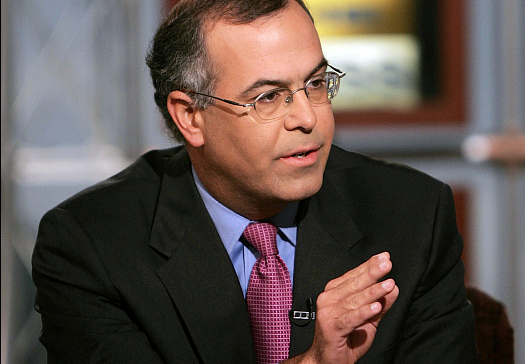 The first few seconds of this clip below is about his book is about why kids drop out of high school. He found in his research that you can tell in the first 18 months of kid's life whether they will or not. Apparently, kids who can form attachments at an early age can form emotional attachments with teachers and peers later in life and they'll generally be okay. If you can't, life if very frustrating.
The second part of this short clip he shares some of his thoughts on marriage. I found it interesting to hear that he goes around and tells people, "If you have a great career and a crappy marriage, you'll be miserable. If you have a crappy career and a great marriage, you'll be happy." I like the thought of that. If this is true, then all the courses you should take in college should be about who you should marry.
He then talks more about happiness and makes the point that money only correlates a little to happiness and that studies have shown that, of people who are happy, they have a good marriage and that the happiness gain of a good marriage is equal to that of doubling your income.
This may be why I was so willing to quit my job in 2009 – because I was about to get married.
I went a great man-date with Julian last week and saw "Like Crazy" which stars Felicty Jones and Anton Yelchin as two college students who fall in love.  It's not a rom-com but rather a romance.  Here are some thoughts…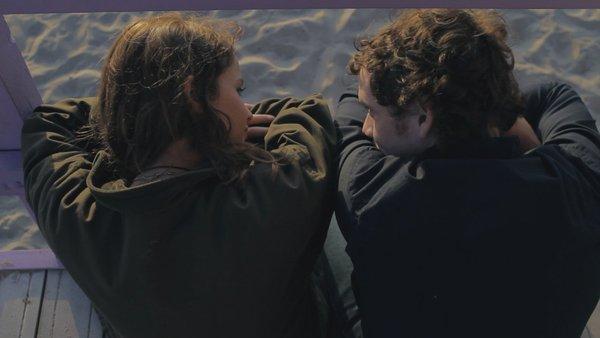 The film is a very realistic portrayal of 20's romance.  Anyone who has ever been in a long distance relationship in their 20's will relate to this film.  You feel high on the relationship one second and then it drags and disappears.
Great use and progression of cell phone technology. Finally we see the impact texting can have on a character.  It always bothers me that this doesn't happen more in movies. Also, the technology was pretty accurate – from the clamshell to the iPhone, it was some very realistic mobile movie footage. Read the rest of this entry »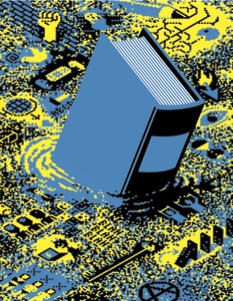 I was thinking about my life and the web the other day and talking to some friends over lunch about how I love that i'm married to a woman who enjoys the web and has intellectual curiosity about it. I was then approached by a woman in a restaurant who was eavesdropping on my conversation. She called me over and then went on for 10 minutes telling me how my love of technology is what's making the world so horrible. How my blind devotion to electricity is polluting the lakes and ruining the planet. I'll spare you the "conversation" but let's just say, i left wishing she hadn't felt a need to share and that my friends were quicker to pull me away.
So, for her and her hatred of technology, I'd like to share a quote i just read:
"When department stores had Christmas window with clockwork puppets, the world was going to pieces; when the city streets were filled with horse-drawn carriages running by bright-colored posters, you could no longer tell the real from the simulated; when people were listening to shellac 78's and looking at color newspaper supplements, the world had become a kaleidoscope of disassociated imagery; and when the broadcast air was filled with droning black-and-white images of men in suits reading news, all of life had become indistinguishable from your fantasies of it. It was Marx, not Steve Jobs, who said that the character of modern life is that everything falls apart"
History repeats itself. The world is changing and that change frightens people and computers are thus responsible for the problems. This isn't the case. It's not the web making the world a worse place. Relax people.
Here is a guy by the name of Corey Goldfeder who used Back to the Future to propose to his girlfriend in one of the most creative and unique ever imagined.
Goldfeder's plan was pretty intricate. First, he spent 15 hours using a digital camera, a make-shift green screen and a 30-day free trial of Pinnacle Studio software to edit himself into Back to the Future as Marty during a scene opposite Doc Brown. He then spent a few minutes talking to Doc, as himself, about whether or not he should propose, cleverly working Doc's real responses from the movie into their conversation.  That would have been enough for most people.
But then Corey continued. He then convinced his girlfriend that there was a Michael J. Fox retrospective taking place at a theater downtown where they were screening Back to the Future. In cahoots with the theater, they put up signage out front making it look like the event and screening were indeed real, and Goldfeder snagged about 20 friends to show up as audience members. He then showed up with his gal, the lights went down, Back to the Future began as planned, and then when they got to the selected scene Marty McFly was instantly replaced by Corey Goldfeder, who, after a little chit chat with Doc, turned it over to himself to do the actual proposal. And of course she said yes.
The video is private right now for some reason, but you can watch part of it on Fox News (fast forward to 1:35):
This is incredible.  Not only for the amount of time but for the subject matter too.  Back To The Future is one of the all time classics.  It's great.  I would love to somehow incorporate it into my wedding.  Here's a pic of the couple: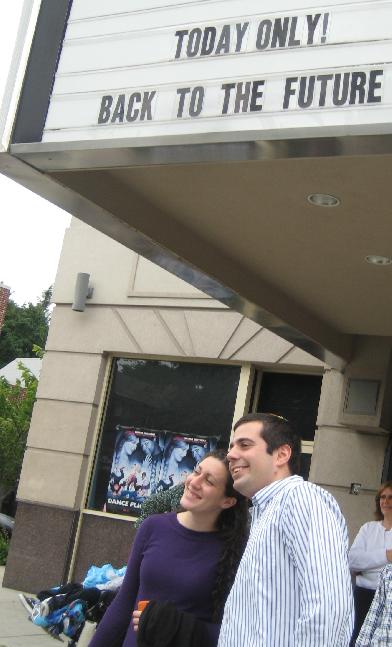 This is from my recent reading of the book Elsewhere USA.  In the book it describes that similar to the African areas of Mali and Malawi, America also practices a form of polygamy.  All thanks to the laws of economics and biology.
A the book describes, one of the best predictors of polygamy in a society is income inequality.  While America doesn't approach at all those of some African villages, we are certainly number one in the Western world in income inequality.
As El
sewhere describes:
The linkage between economic inequality and polygamy is two-way – that is, polygamy both causes and is caused by inequality.  Let's start with the basic fact that a man can produce thousands of offspring by spreading his seed while a woman is limited to around twelve or so.  But when women choose their mates, they are not just after who can provide good sperm; they also want to make sure that a would-be father both has enough resources to support a child and will, in fact, invest time and money in that child.

Confronted with a distribution of income in which the distinctions across potential suitors is not terribly great, a woman will still try to land the best catch, but she probably will not be willing to share her man.  If there are a thousand fish in the sea; it's not worth it to take one half (or 1/3, or 1/4) of the resources of any given man.  Better to go down a notch and enjoy the complete attention, time and money of the next richest fellow.  However, sometimes the distinctions between men are so great as to alter the calculations.  If a few men control almost all of the wealth while the vast majority have very little to offer in terms of a stable source of income, then it may be worth it to be the 4th wife of the very rich man rather than the first and only of a very poor one.  At least you can guarantee your babies will eat well.
Now that the US income is becoming increasingly unequal, we're becoming polygamists as well. Our version however are different than the African versions in these ways:
Ours is not a static, mormon-type of polygamy but rather a dynamic version.  It's better suited for a society with fluid status and class positions like ours
Ours is a polyandrous society – meaning multiple husbands
America's polygamy is both a result and a cause of inequality
The first point called "dynamic polygamy" can also be called "serial monogamy"  It's a semantic difference.  As the author says,
If "being married" means producing offspring and/or having ongoing mutual responsibilities, then when you get a divorce, you are not really pressing the erase button, you are just building another thatched hut across town where you may set up with another wife while still paying child support, alimony, or plain old respects to the first.  It doesn't matter if the 2nd marriage started as an affair during the first, the end result from the point of view of family responsibilities is more or less the same: you have two wives (or husbands).
Our tendency to divorce is in many ways extremely similar to the form of polygamy that's occurring in Africa.  This results in something interesting things in America.  For instance, many women today don't get married at all as not all men have the means to support a family. It's been calculated that there are now 60 eligible men for every 100 women.
Over the past 20 years, other things are happening in society.  According to the book, the concept of a "starter wife" is becoming more and more uncommon whereas dual-earner mairrages (both people earn high wages) dual-poor marraiges are rapidly increasing.  The rich are getting more rich and the poor are getting more poor (two low earning folks).
It's interesting to think of divorce as a form of polygamy.  When you hear that – how does that make you feel?  Is it fair?
A few months ago i read the book Elsewhere USA at danah boyd's suggestion.  It didn't disappoint.  While it wasn't as good as last year's Generation Me (which i couldn't stop blogging about), it did have some good insights.
The point of the book is the strange paradox that is occuring in America.  People used to work and struggle so their kids wouldn't have to.  Leiseure was something you attained at a certain income level.  Today however, this isn't the case.  For the first time in history, the more we are paid, the more hours we work.  The rewards for working are so great they make the "opportunity cost" of not working all the more great.  The result is that there is no longer a leisure-class of elites. The rich are working harder than ever.  Now, leisure is something for the poor.  There is now a crazy measure of the income elasticity of leisure and this fundamentally changes how many of us (including me) live.   As it says in the book,
Obviously, this change has affected not just when we work, but also how we play, how we love, how we raise our children – how we live
Some interesting parts in the book are:
There's now a fear amoung the successful that their success isn't geniune and an axiety that a person's personal house of economic card is about to collapse. One interesting stat behind this is that while drinking has declined, adult use of other mind-altering substances such as Valium or marajuana has risen to the point where mature adults consume more than teenagers for the first time since these trends were tracked
More and more, household income rising and falling has less to do with economic times but more about relationships.  About a quarter of American children experience two or more mother's partners by the time they are fifteen. Over 8 percent experience three or more
Similar to the African areas of Mali and Malawi, America also practices a form of polygamy.  Post coming on this soon….
Religion and The Corporate man have been at odds.  A further description below:
In medieval Cathoic Europe, poverty was a virtue and to profit off one's fellow man was considered evil.  The Protestant Reformation changed all that which led to one-on-one relationships to go and also spiritual insecurity.  This led to working harder and acculating lots of money. Success as salvation was a new incentive structure.  However, the Great Depression, the New Deal, and the trade unionism eclipsed the Protestant Work Ethic in the mid 1900's.  There was a truce found between expansive corporate America and organzied labor such that a communitarian eithos could reign supreme.
The rift remained though as Protestants valued thrift over consumption, work over leisure, and meritocracy over social connections.  But large organizations like IBM and GM put a premium on teamwork, compromise and being a "company man."
Today these have been resolved through the redefinition of: leisure is work and work is leisure. Consumption is investment (home equity loan is savings).  Social connectoins don't indicate nepotism but rather social capital and entrepreneurial skill.  Loyalty is replaced by value (you show your value by calculated displays of disloyalty – displaying offers from competitors).
——-
While it doesn't offer many solutions, the book is thought provoking and a good read.  I recommend you pick it up.
I got tagged in Facebook to do one of these lists.  I really enjoyed reading some of my colleagues and some of my old friends from high school so i thought i'd put one together.
The rules are that once you've been tagged, you are supposed to write a note with 25 random things, facts, habits, or goals about you. At the end, choose 25 people to be tagged or however many you want. You have to tag the person who tagged you. If I tagged you, it's because I want to know more about you.
Here are my items:
1. I don't like fruit (with the exception of apples) and i'm happy that my sister's the same way. It makes me feel less strange.
2. I tend to get around. I've been to 49 states and hope to get to the final one, Mississippi, sometime soon.  Since college, I've lived in Virginia, New York, Washington DC, Boston (sort of), and now Los Angeles.
3. I have no toenails on my 2 little toes.
4. I was born in NY, then moved to CA, then moved to Texas before i finished my youth in Minnesota.
5. I grew up in Minnesota.  When i moved east in 1996, i felt like a Midwesterner.  I then lived on the east coast for 11 years.  When i moved to California last year, i felt like an Easterner.  After a few years here, who knows who i'll be.
6. i've never broken a bone. I attribute this to my love of milk.
7. I love the extended Lewis Family clan and feel so fortunate that i have such great cousins, aunts and uncles.
8. When i was younger I used to dress up like a ninja and wonder around in the woods with my brother.
I just read a great article by Clive Thompson called "Head for Detail" about Gordon Bell's latest experieement.  Please just read the first 2 paragraphs.  It's about Gordon and how he is recording everything he's doing (video, audio, emails, web, everything).  He's been doing it for the past 14 years and is able to bring up almost eveyrthing.  Clive writes about Bell, saying:
He[Bell] had a tiny bug-eyed camera around his neck, and a small audio recorder at his elbow. As we chatted about various topics–Australian jazz musicians, his futuristic cell phone, the Seattle area's gorgeous weather–Bell's gear quietly logged my every gesture and all my blathering small talk, snapping a picture every 60 seconds. Back at his office, his computer had carefully archived every document related to me: all the email I'd sent him, copies of my articles he'd read, pages he'd surfed on my blog.
This really resonated with me as i am already trying to record my life. I have photos up on Flickr, i have my ideas going to my blog, i have my mundane thoughts going to Twitter, my videos going to YouTube, and my friend interactions recorded on Facebook.  I'm already on the web but just in the totality that Bell is.  Storage is getting cheaper and cheaper it's gone from $233,000 for a gigabyte in 1980 to less than $1 today.  Soon there will be enough storage in your cell phone for your entire life to be stored.  I do this because i want to remember. I want my memories to be accesible all the time and reading the article made me realize how inefficent i've been in capturing them.
I really like articles like this becaues they make you think about where the world is going and wonder how human interactions and functions will change.  It touches on how humans will change when we no longer have to remember stuff.  I already don't remember phone numbers beceuase of your cell phone. What if you don't have to remember people's names and interactions and you free you mind to be more creative.  Just imagine – that's what i'm doing now….
Related articles:
In the same NY Times article i just wrote about, there's a great section the "hard-wired upper limit on the number of people he or she can personally know at one time" and compares that number between humans and apes.  It reads:
In 1998, the anthropologist Robin Dunbar argued that each human has a hard-wired upper limit on the number of people he or she can personally know at one time. Dunbar noticed that humans and apes both develop social bonds by engaging in some sort of grooming; apes do it by picking at and smoothing one another's fur, and humans do it with conversation. He theorized that ape and human brains could manage only a finite number of grooming relationships: unless we spend enough time doing social grooming — chitchatting, trading gossip or, for apes, picking lice — we won't really feel that we "know" someone well enough to call him a friend. Dunbar noticed that ape groups tended to top out at 55 members. Since human brains were proportionally bigger, Dunbar figured that our maximum number of social connections would be similarly larger: about 150 on average. Sure enough, psychological studies have confirmed that human groupings naturally tail off at around 150 people: the "Dunbar number," as it is known.
The big question then is: Are people who use Facebook and Twitter increasing their Dunbar number, because they can so easily keep track of so many more people?
I find my social networks work against/for this number in 2 ways:
For my good friends the relationships are strengthened through social networks and Twitter. I learn more about them and we're able to interact more often
There are weak friends that i normally would discard and never talk to again but instead they hang around on Facebook and Twitter and i gradually grow to learn more about them.  Over time they turn into actual friends or i delete them and they turn into nothing.