On the plane this past weekend, i read a great article about a guy named Bill Campbell who is known in Silicon Valley as "coach." He's a former football coach at Columbia who is non-technical but has a knack for handling personalities and managing companies and employees. He's on the board of Apple and Intuit, sits in on every Google board meeting, and can frequently be found around the valley drinking bud light and yelling at people (in a good way).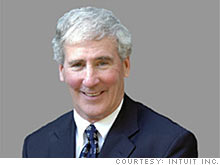 One interesting thing about the article is how he evaluates talent. He believes that startups often hire "early stage" people without thinking about whether they will succeed as the company grows. Instead, he believes they should hire major players who know how to scale up. Once hired, the review system should measure these 4 areas:
On the job performance – the typical quantitative goals
Peer group relationships
Management / leadership and how well you develop the people around you
Innovation and best practices
I thought these were interesting, especially having peer group relationships being part of a review. I think that's smart as these interactions do impact your performance immensely. If you can't get along with your co-workers, it's hard to be productive, or manage or lead.