I spent a few days at CES and while i didn't get to walk the floor as much as i had hoped, i did get around enough to figure out what the themes were this year. Here are my thoughts: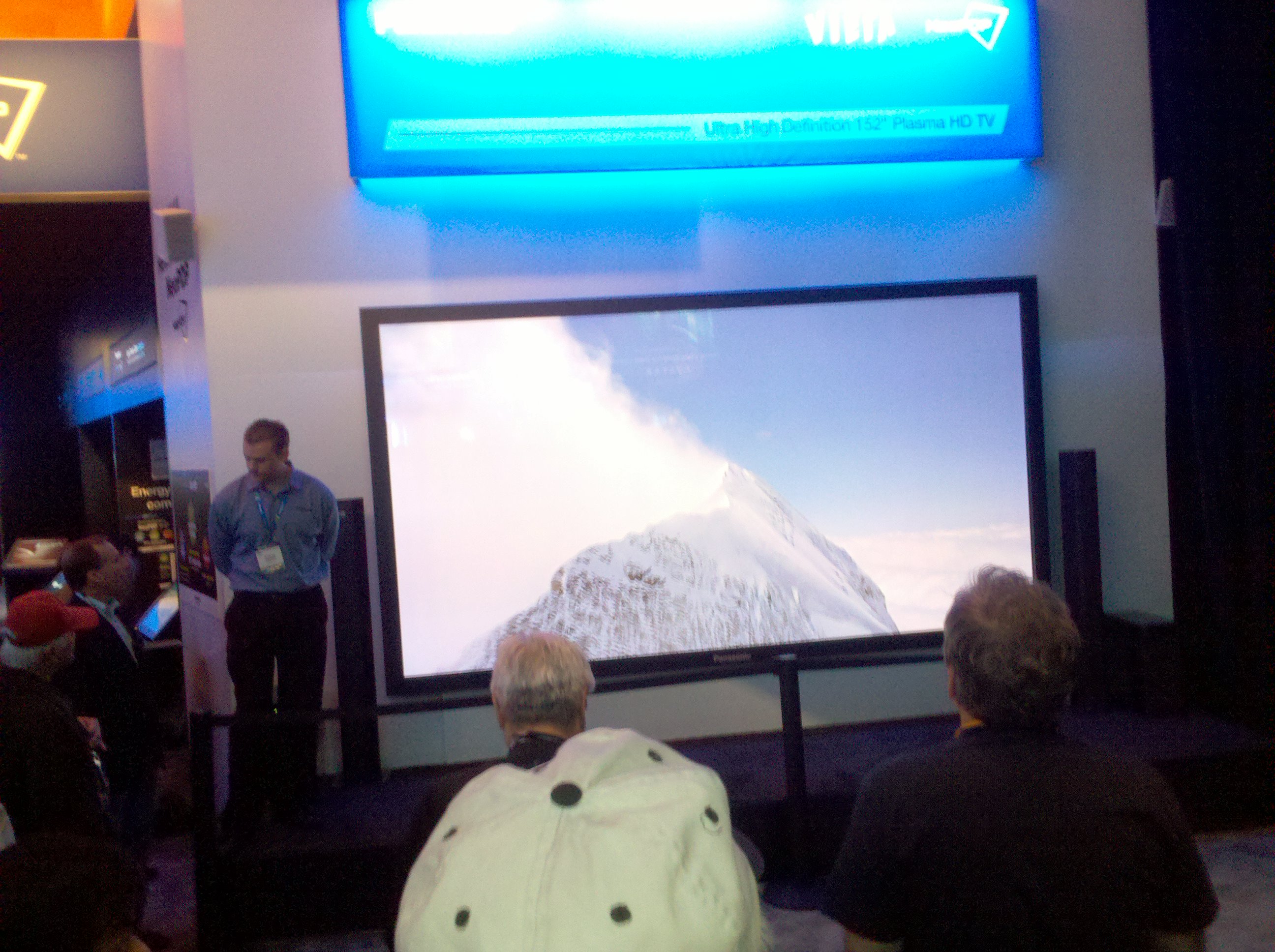 Televisions. The TV's were amazing. In the years past, it had all been about getting bigger and bigger and bigger. This year was different. This year the TV's got better in different ways. Sure they got bigger. There's a pic below of a 152″ plasma. It was ridiculous. But the also got thinner, they got 3D, they got wireless – both the video cable and the power cable, and they got Skype. I was a little disappointed that there wasn't more web on the TV but i guess that time hasn't come yet.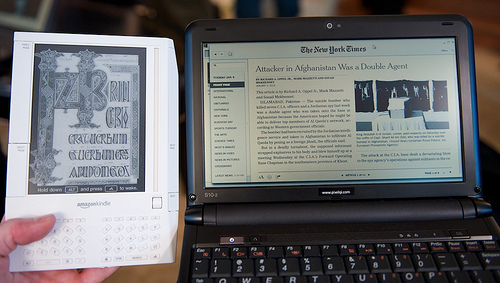 eReaders. This show was all about the eReader. Last year there were thousands of Netbooks. Now the netbooks are all gone and the eReader has replaced them. The Skiff was the nicest although one of them has the ability to switch from an eReader to an LCD screen with a push of the button. I attribute this all to Android. There's another reader that's a full powered Android device with broswing, email and other stuff.
There were also a ton of iPhone accessories there – speakers, cases, grips, remotes, you name it. All in all it was a great show in my opinion – one of the best in years. Anyone else get a different impression?