I don't really listen to entire albums anymore but it's still fun to look at which albums were my favorite for the past year. I tend to split my time listening to iTunes/iPod and the service Rdio. Luckily, both of them send my play counts to Last.fm so my profile can tell me all about my listening habits this past year.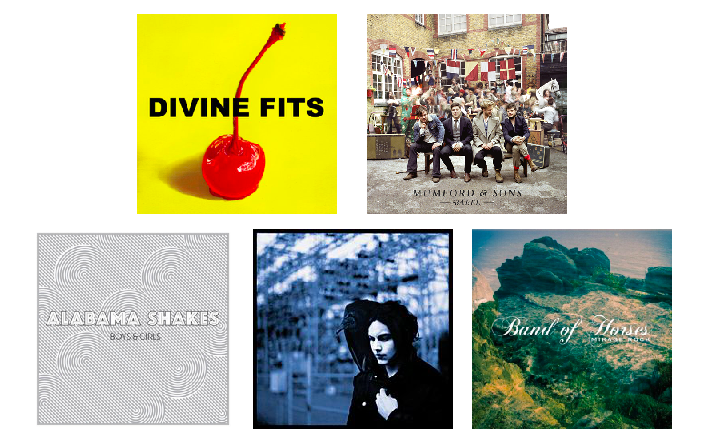 Divine Fits – A Thing Called Divine Fits
Mumford & Sons – Babel
Jack White – Blunderbuss
Alabama Shakes – Boys & Girls
Band of Horses – Mirage Rock
All of them are great. Divine Fits dominated my running playlist for a while with "For Your Heart" and "Would That Not Be Nice" being my two favorite songs. The two songs from Alabama Shakes ("I Ain't The Same" and "Hold On") were probably my two favorite tunes of the year. Mumford was good for just all occasions, and this song, "Trash Tongue Talker" from Jack White is just great.
You can find the mp3's for these and more of my favorite tunes at iLikeThisSong.com where I post a new great tune every week or so.
What songs were your favorite this year?bal