I recently heard someone talk about what a bad move it was for Apple to release their own Maps app on the iPhone.  I've heard this maybe half a dozen times lately and I couldn't disagree more.  We should all be happy this happened.  Here's why…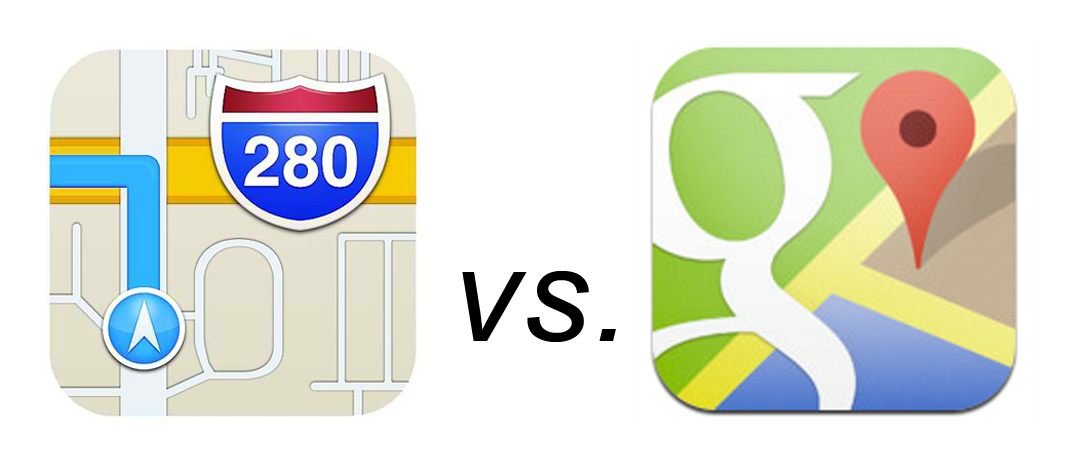 About a year ago when there was no Apple Maps, the situation was this:
The default map app on the phone was Google maps
Apple had repeatedly been negotiating with Google to have them provide turn-by-turn directions and voice navigation in their app on the iPhone.  Google had turned them down time and time again so they could promote Android phones and claim some level of superiority.
Apple had no alternative but to accept that Google was sandbagging their iPhone app
Fast forward to today.  Apple releases Maps which has turn-by-turn directions that are way better than the old Google app.  Google was rendered to be an optional app on phone and because of this fact they stepped up their development efforts and made the Google maps app way better than their previous app.
Today iPhone users have two great options for maps and both options are way better than they had a year ago.  If Apple hadn't done anything, we'd probably still be stuck with a second-tier version of Google maps.
So, Apple's probably pretty happy with their decision.  The iPhone mapping capability is at the very least comparable to Android, something they couldn't claim a year ago.
Ok, i can now go back to work.  Thanks for letting me rant.
May 2015 Update: 
Looking at this latest report you can see that 84% of cell phone users get turn-by-turn navigation while driving.  Looks like Apple made a good call to really shake up the platform to get that functionality in there.