(note: if you're reading this via email, it's better to click and see it in a browser as the images and embeds work much better)
Is this still happening? The novelty has definitely worn off and now it is getting inconvenient. I went out of the house yesterday with my kids. We went bike riding around the neighborhood. At first I was really enjoying it and then when i saw my son get close to complete strangers, I got very worried.  Doing this one activity could be the one activity that gets the entire house sick.  Luckily, Hunter didn't get that close but it I got the message.
People are continuing to suffer around the world, specifically those in small businesses.  This is proving to be faster than 2008 and more destructive: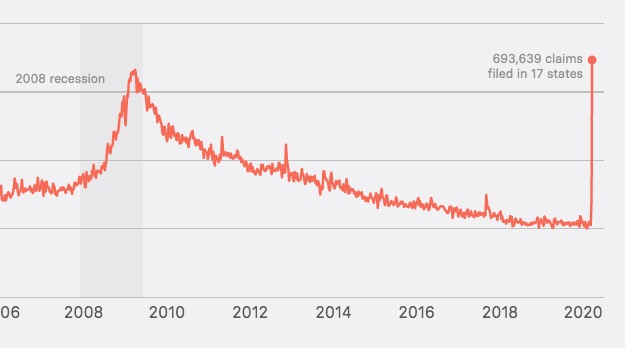 The nurses and hospital staff are starting to feel the pain
Some of Italian nurses & doctors after long hours of work in intensive care. ❤️🇮🇹 pic.twitter.com/YAG9oVcgrq

— Travelito (@Travelito24) March 22, 2020
Cases
USA:  35,225 — U.S. coronavirus case numbers now third-highest in the world. Total deaths: 471 (up 131 – daily increase up 200% from yesterday)
Marin: 38 cases (up 1 from yesterday), 0 deaths
Finally, this is a funny read about cancelling your homeschool:
We know there are parents out there who can both love their children unconditionally and also teach them Common Core mathematics. If this global pandemic has taught us anything, it's that we are not those parents. Just because we chose to close our homeschool, it does not mean your mother and I do not love you. It means we love you enough to know we can either love you or teach you algebra, not both.