Dean posted this on his site, and i thought it was worth a re-posting.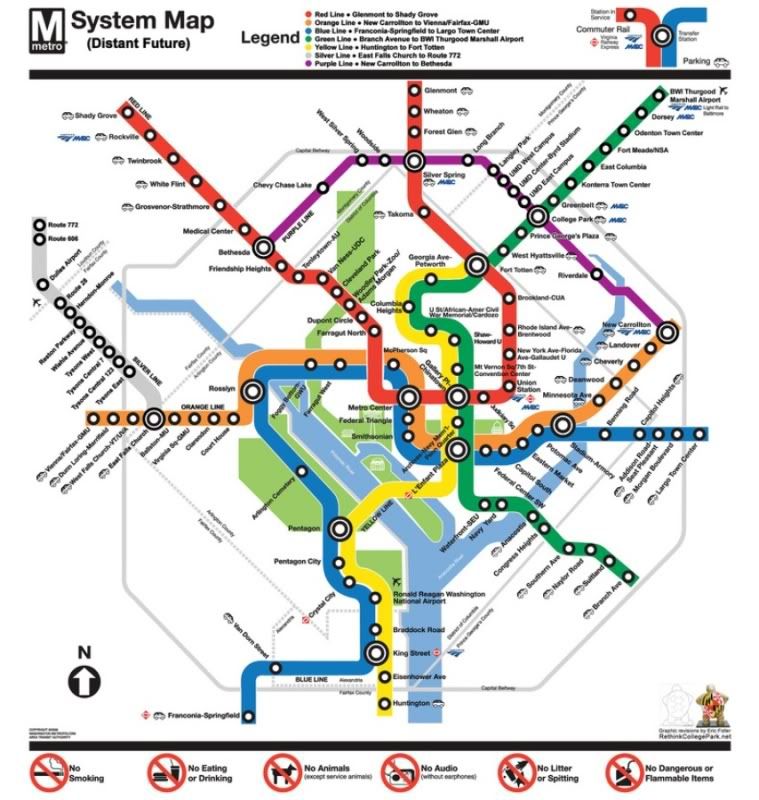 I love mass transit. I think it makes the world a better place and makes city life more vibrant and personal. There's nothing worse than having all a city's residents drive around in cars – or "metal coffins" (to quote Bodhi). DC is making an effort to expand the metro to reach farther out into the burbs and make it easier to get from Bethesda to Silver Spring.
The purple line will go from Silver Spring to Bethesda and make it much easier to get "across town" which right now is always a traffic nightmare
The Silver line will let you get to Tysons or Dulles. If anyone's been on 66 during rush hour, you know that this is about 10 years too late. But it is still nice
They want to extend the Green line out to BWI, which would be nice, but they already have a train that goes out there. Maybe they should just increase the frequency of the train?
I would also like them to add more stops on each line, especially going out on the red line. In NY, there's a stop every 5 blocks (1/4 mile) and in DC it is more like every mile. More stops would make it more convenient and usable. But, as always, it's a money issue.
What would you like to see the metro do for you to use it?