The fires in LA are both incredible and sad. The sight of them is unlike anything i've seen. Take a look at this video that Toby put up (click on it to watch video):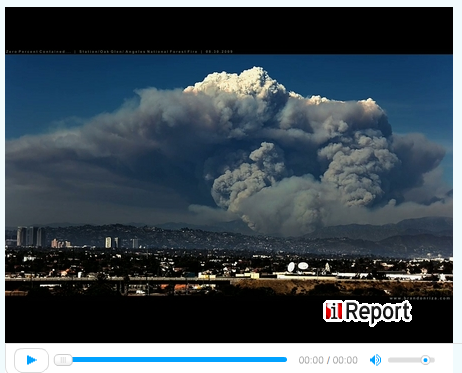 It makes me reflect on my time here in LA.  As some of you know, i'm moving to Denver in the next few weeks.  I'm out of here. While i'm excited about moving closer to the mountains and friends, i'm sad to leave LA.  The past 17 months have been an interesting time. Some thoughts on LA:
The people are not as bad a place as people think.  Sure, there are some shitty people – and most of them work in "the industry" but if you avoid the industry and industry parties, then you really don't run into these people that often.
Side note: it's interesting moving from one town where "the industry" was the government to LA where it is the film business.  As i see it, these are the two largest growth business the US will have in the next 30 years (except maybe health care) or if not the largest grown maybe the largest export
LA is very entrepreneurial. However, the people i met here are quite different than the entrepreneurs from Silicon Valley.  Up there, a startup is typically an academic thought-based exploration.  Down here in LA, it's much more about the hustle.  When i think about the two types of startups, i've found that  LA is more focused on making money and less on the ideas and philosophy behind the deals.
Nature, nature, nature.  It's all around LA.  People talk about Colorado's proximity to mountains and nature – well it's right here too.  You've got beach, mountains, desert – all within 2 hours.  And it's beautiful.  If you can see past the smog, you'll see some amazingly beautiful scenery. I wish i had spent more time exploring
The beach is underrated.  There are lots of parts of LA.  You've got the Valley, Hollywood, West Hollywood, and Beverly Hills.  But what all of those don't have is great weather year round and the beach.  The beach brings a calm to people's attitude and a coolness to the air.  Both make a big difference day in and day out.
Related to the above post: Beach Cruisers. I've always loved biking but it wasn't till i moved to the beach that i discovered the cruiser.  This has 3 key characteristics: (1) a big comfy seat, (2) a basket for carrying stuff, (3) handlebars angled up so you can sit straight up and not hunched over.  All of these dramatically change the bike riding experience so it can be done recreationally and comfortably .  I love my cruiser
Food: I love the Tacos.  Cactus Tacos, Dos Burritos, Loteria or all the others.  My taco standards have been raised forever.   I also love In-N-Out and ate there almost twice a month the entire time, as noted by JT and Jstreet and Nader.
Movie theaters. As i've written before, LA does movie theaters the right way.  This means that they are big comfy seats and that you can pick your seat before you arrive so you can get there 5 min before showtime and have a nice center seat.  Or you can see that there are no good seats and wait for another show.  Game changer
Dartmouth surely represents.  No matter what i wanted to do in LA, i found that there was a Dartmouth alum and friend who had figured it out and could take me along.  I was so fortunate to have soccer teammates, pong partners, business thinkers, rock band drummers, talent agents, concert goers and providers, and lots entrepreneurs all over the place.  They made LA an easily place to join and a hard place to leave.  I see lots of vacations back in my future.
The Garfields.  Todd and Julie were one of my highlights of LA.  I'm very fortunate to have roped them into many meals and movies.
Of all of these, i think i'll miss the beach and the people around the beaches the most.  Waking up to salt water in the air and a cool breeze is amazing.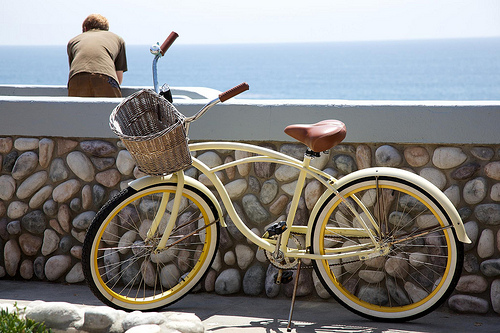 Thank you LA, i'll miss you.