I watched An Education this weekend and thought it was a great movie.   The film tells the story of a 16-year-old girl who is the target of a sophisticated seduction by a 35-year-old man. This happens in 1961, when 16-year-old girls were more naive and were actually (sort of) looking for older men to take care of them.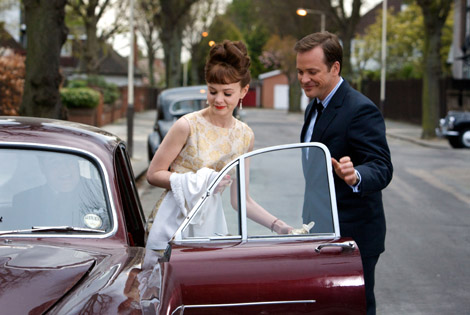 The movie has a good script, but the real story is the job played by British actress Carey Mulligan who plays the 16-year old girl.  Watching the movie with the Kesners, we all couldn't help but comment how she reminds us of Audrey Hepburn.  There's no one else that came to mind.  The movie could have been sad or creepy but because of Carey's lightness and joy of character, it is instead it is a romance.  In 1998, I remember watching the movie Playing By Heart which has a few small roles for a little-known actress named Angelina Jolie.  I remember and seeing her absolutely kill every scene. I knew i was watching someone who was going to be a star.  Although two completely different actresses, I felt the same way about An Education and Carey.
Check it out – it's a good movie.