We were discussing today what the new large rock band of America is. Who is the new U2? Some made a convincing argument for Kings of Leon. I was thinking that I had hoped it would have been The Killers after their awesome debut of Hot Fuss and their severely underrated Sam's Town. However, two crappy albums later it looks like the best is behind us for them.
It then struck me that this is exactly how I feel about M. Night Shyamalan. Let me explain:
Legendary Debut Album, Hot Fuss, and Debut Movie, The Sixth Sense
M. Night's The Sixth Sense was a monster of a movie. Not only one of the most quotable movies of the year ("I see dead people") but also just a great film. So good it was nominated for six academy awards, including Best Picture. Similarly, the debut album by The Killers, Hot Fuss, was a bombshell of an album. It had five songs that will be played on rock radio stations for the next 50 years in "Somebody Told Me", "Mr. Brightside", "All These Things That I've Done" and "Smile Like You Mean It". It was #1 on the charts for 50 weeks and won the Grammy for Best Rock Album. Both the movie and album killed it. Great start to both of their careers.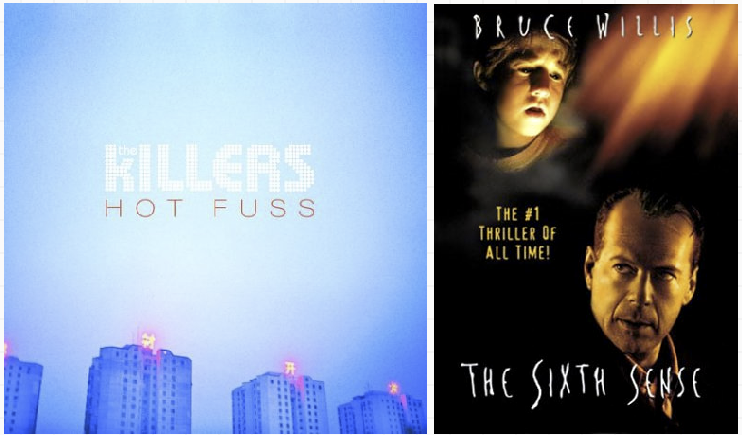 Strong Underrated Second Effort in Album, Sam's Town, and Movie, Unbreakable
The film Unbreakable was released to generally positives reviews. Some people loved it (Tarantino placed it on his top 20 list of films released since 1992) but most thought it was inferior to Sixth Sense. It grossed $250 million worldwide and has a cult following of users who are often heard clamoring for a sequel. The album Sam's Town was a great effort. It has three great songs in "When You Were Young," "The River is Wild," and "Sam's Town". Like Unbreakable to Sixth Sense, the album was nowhere near the smash hit of Hot Fuss but went to #2 on the charts and sold 1.2 million albums.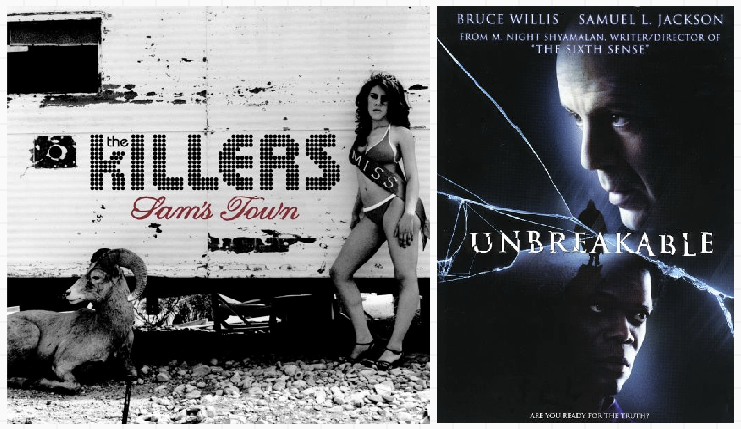 At this point the expectations were off the charts. Both had done a legendary album/film and a really really good one. That's 2 for 2. I couldn't wait for what was next.
And that's exactly when the wheels came off. After the strong start and solid followup, both the Killers and M. Night dabbled in mediocrity for a number of years. M. Night made Signs, The Village and Lady In The Water. None of these were terrible. None of them were that good either. Similarly, The Killers released Day & Age which has a catchy single in "Human." It isn't good but isn't bad either.
It's the present where both of them descend into crap. M. Night's latest film, The Last Airbender, was a total debacle. Nobody went to see it. It received 6% on Rotten Tomatoes. Similarly, the lead singer of The Killers, Brandon Flowers, came out with a new album this year called Flamingo where the best review of it by BBC Music said, "there's a slight feeling of blandness about the whole thing"
It's too bad. I liked both of them. I guess we can only hope that they both regain their old form eventually.