I ran the Boulder 10k this weekend, called the BoulderBoulder, with my sister and Diane and it was just a fantastic time.  I've run a few races in my day and they are all pretty similar, but some things that make the BoulderBoulder a unique running experience.
#5 The costumes.  Lots of people dress up and they look fantastic.  We're talking tigers, bears, superheros and belly dancers.  The spirit is infectious and i'm already thinking of my costume for next year.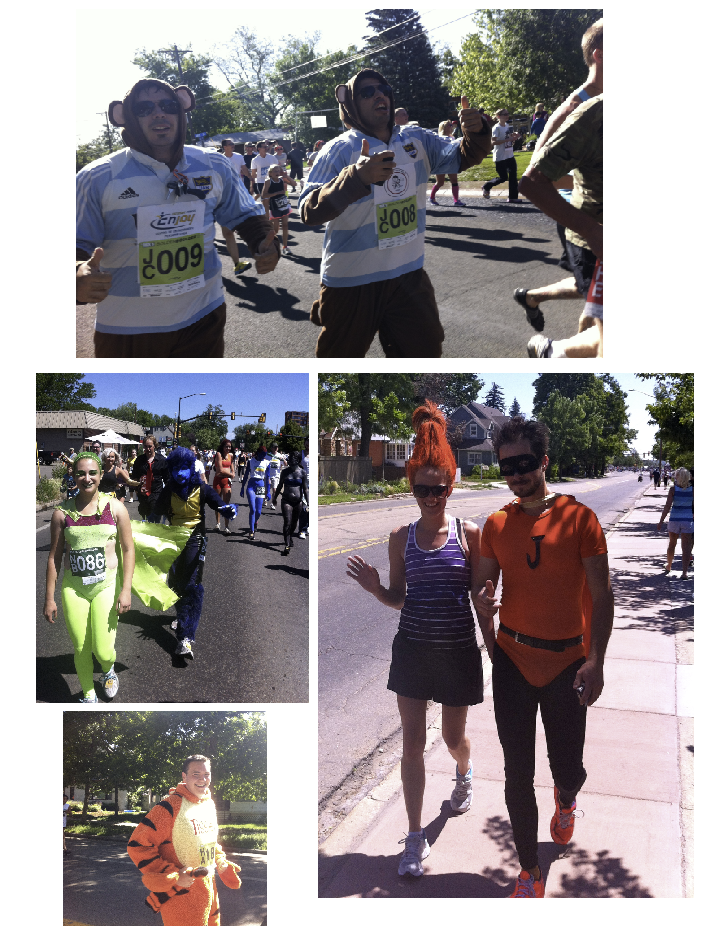 #4 Great food and drink along the way.  I had some of the best ribs served to me ever on the run.  There were also marshmallows, popsicles, bacon, burgers, and plenty of drinks.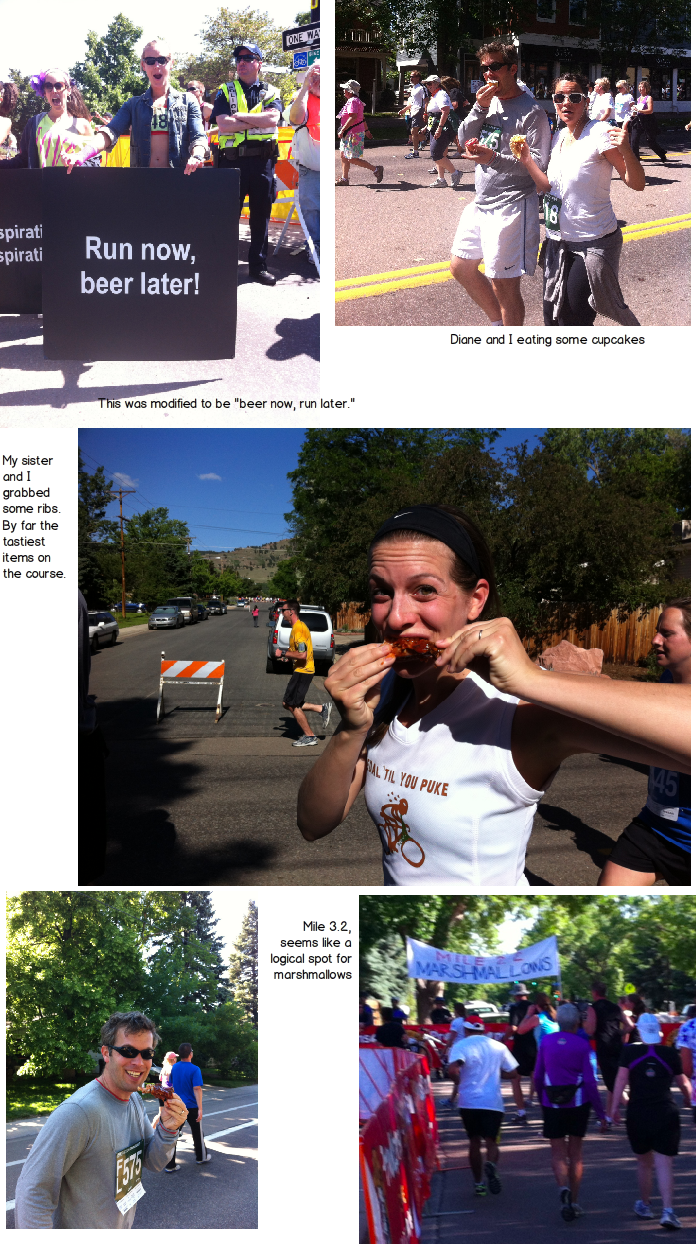 #3 The amount of people. There were 60k people running this thing.  That's the largest 10k in the US.  It was quite an experience.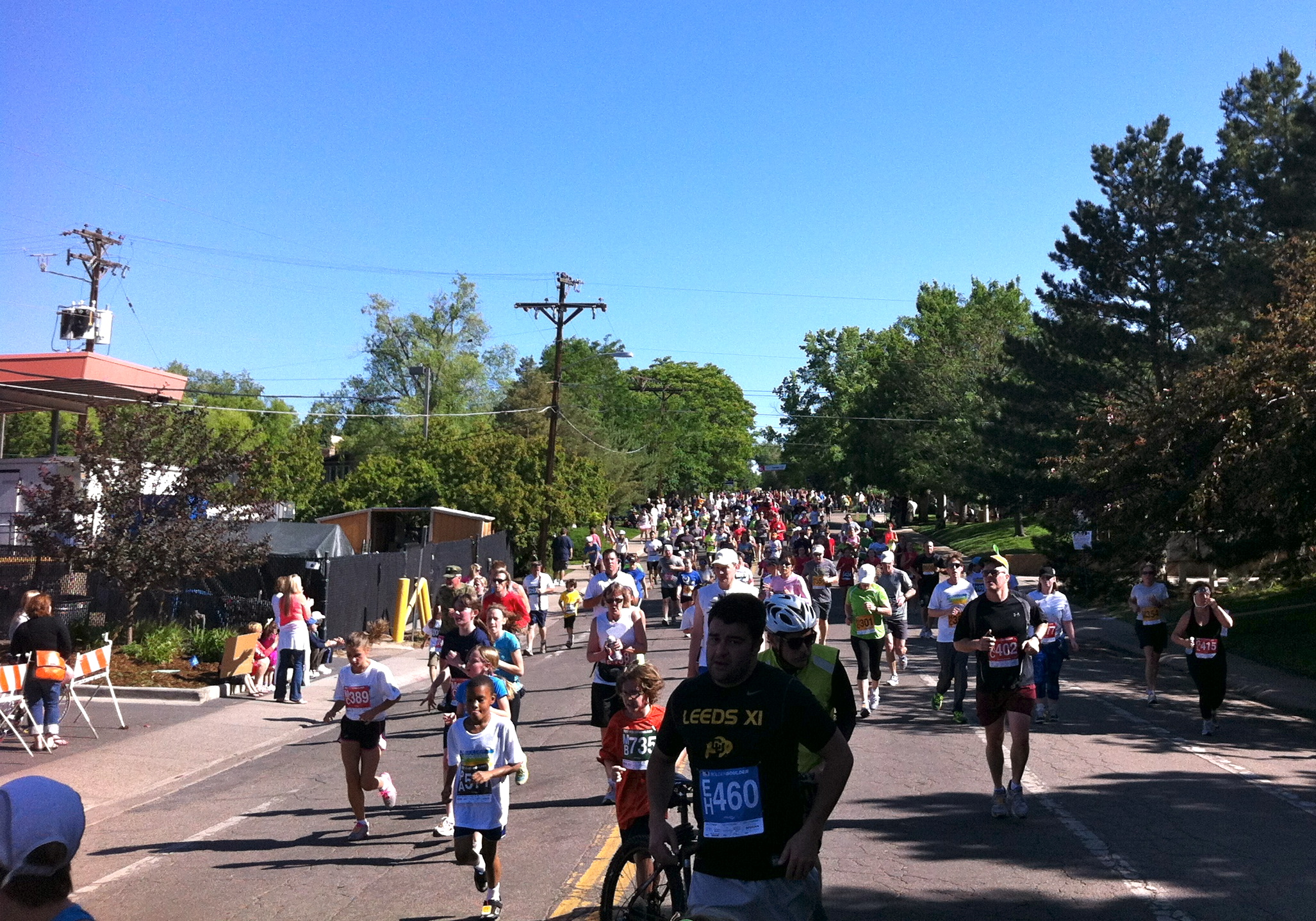 #2 The stadium entrance.  As you come into the stadium, there are tens of thousands of people cheering you on.  I wasn't running for time but I still couldn't help be be inspired by the crowd.  I had to spread my wings and fly into the finish line.  I just had to.
#1 Sister and Diane. I love hanging with my family and there are not two other people I'd rather spend a day in the sun with than my wife and my sister.  Those gals know how to have a great time and are so fun to be around.  I'm a lucky guy.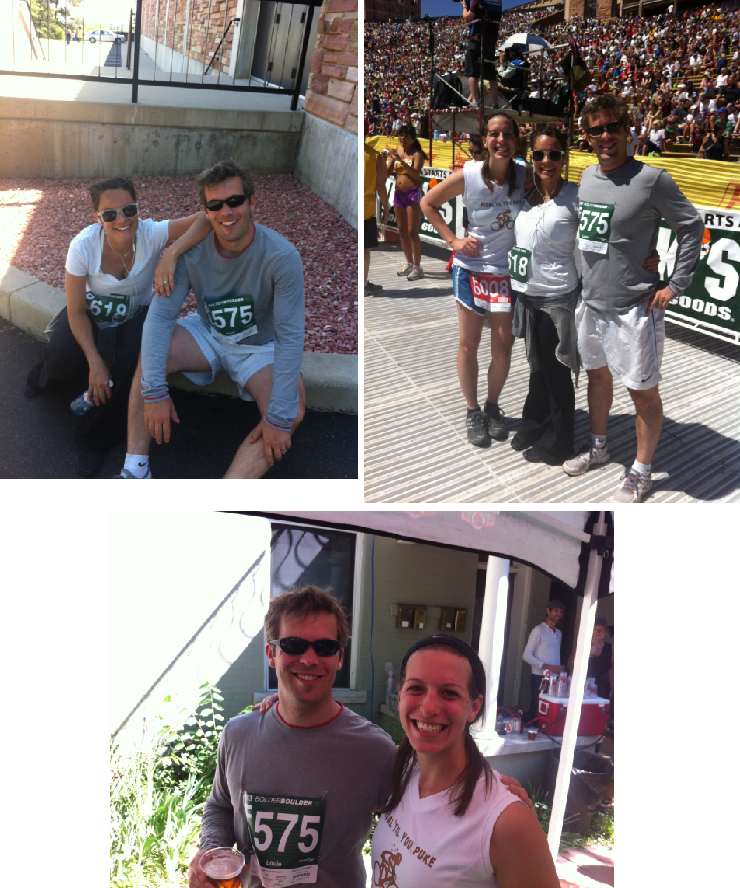 PS: you have to give it up to Diane for walking a 10k when 5 months pregnant. It did not look comfortable yet she had a smile plastered on her face all day.  Big props.