I was out in SF these past two days. A few observations:
First, i was stuck in traffic for about 2 hours trying to get from Oakland airport to SF city. The Bay Bridge was backed up and we just sat for hours. Finally, when the traffic parted, i looked to my left and saw a rainbow and knew that everything going forward would be alright: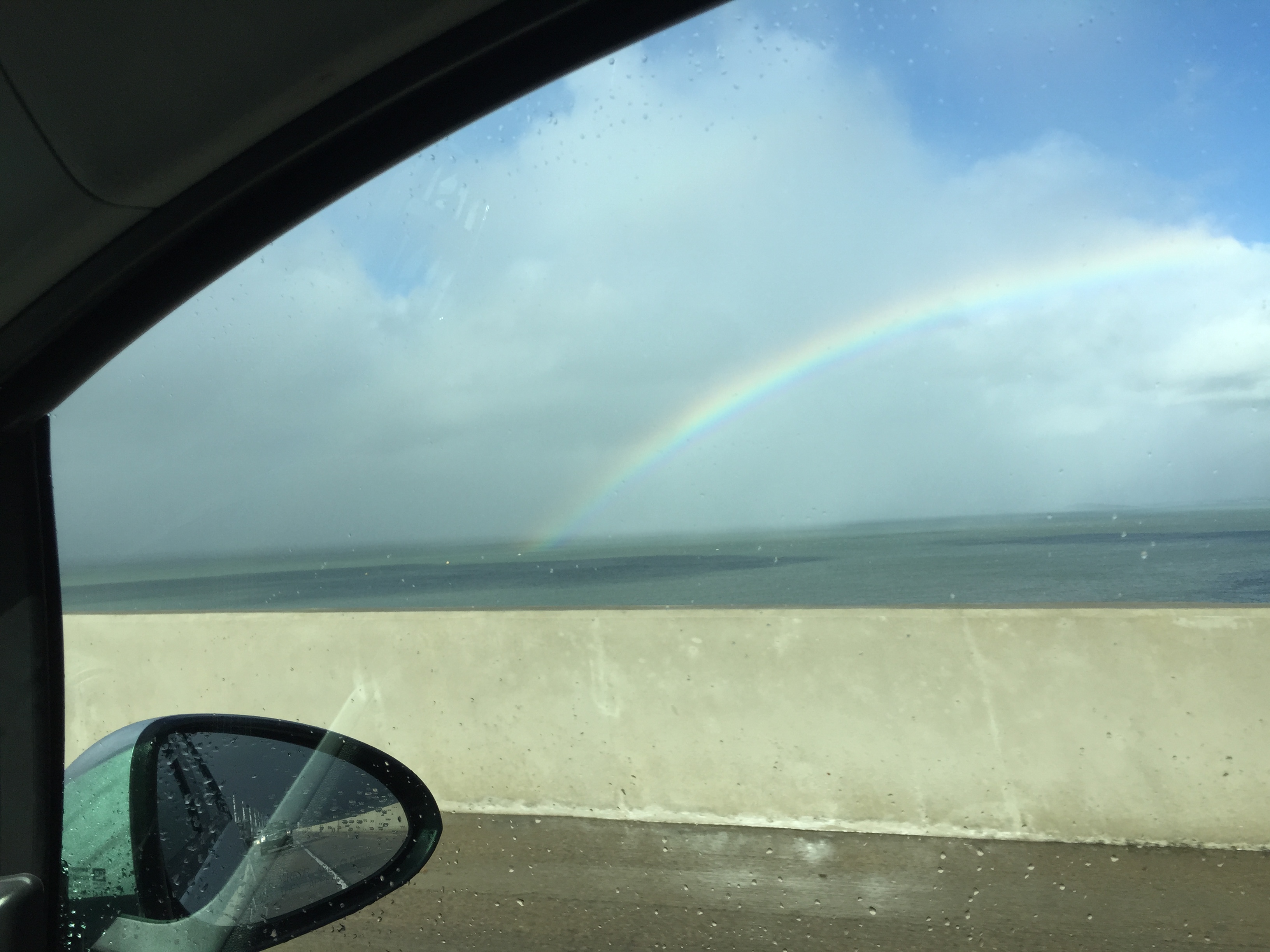 After hitting the city, i cruised down to Palo Alto area and saw an interesting sight. It was my first sighting of the new BMW i3. The i3 is the Bavarian automaker's first fully electric vehicle available to buy. I thought it was fitting that i saw the electric car surrounded by the biggest polluting trucks i've ever seen. Check it: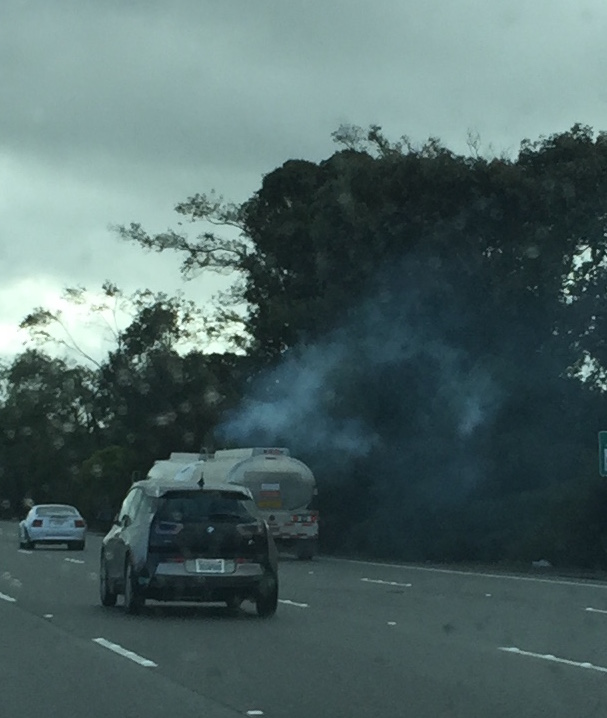 I also had a great time jamming out to new favorite tune. It's Bruno Mars's new song which just jams. I saw it on SNL this weekend and was blown away. Check it out:
Anyway, it was a successful trip to the bay area although I'm happy to be headed back to Colorado. Given the Jan. 3 due date of baby #2, i expect i'll be taking a little hiatus from traveling for a while.