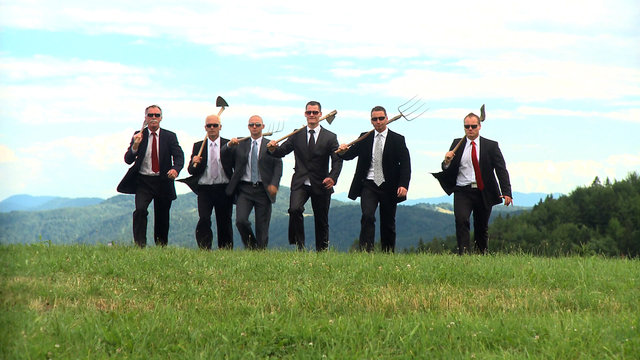 I read a good post by Jason Lemkin (former CEO of EchoSign, now partner at Storm Ventures) about hiring VP's in your company and he had the following passage which totally resonated with me:
SaaS is going into battle together every day. Wining that next customer. Saving that big deal. Building that crazy feature. Every day, there's a new drama.

It's truly a team effort. The VP of Sales opens and closes. The VP Marketing feeds the machine. The VP of Customer Success keeps it running and adds fuel to the fire. The VP Product makes sure the 1,000+ customers get what they need, as impossible as that is. And the VP Engineering's job is to make a business process 10x better than it ever was before, just using computers. This is teamwork. And it's really not that silo'd at all. You're all working on different parts of the same puzzle — Customers.

Where I don't see true teamwork, I almost always see eventual failure. Or at least, underperformance.
I'm running the product ship and I feel really thankful that we have a great team lined up right now of Toby, Patrick, Riley and Nader.
It's a battle out there but with these folks, I like our chances….