A few people asked me this week how keep track of things i need to get things done.  So, let me tell you.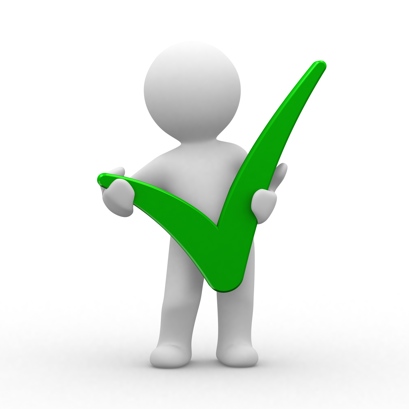 First, I keep an ongoing Task list. I have a big list and then i have a line in that list that i put each day of the things i want to accomplish that day.  This way i can move things up and down that list.  I actually have two lists – a personal list and a work list. I find that it's helpful to keep them separate as i try to accomplish the work list when i'm at work and then when i leave, i consider my time to get those tasks done as over.  Then i'm on personal time.  It's helpful to keep them separate.  How do i keep these tasks? I use Google Tasks.  It's nicely tied into both my email and my calendar.  Also, there's an app (I use GooTasks) that synch with the Gmail version so i can grab tasks when i'm on the go.
Second, i have a "one-touch" policy.  I'm not sure who told me about this but the idea is that you should touch things only once.  If you can read, process and reply all at one time, it's better than filing to do later.  I do this with physical mail and i also try to do it with email.  I'm not as good as some, but i've found that the more you do this, the more you get done. My business partner Toby is actually a master of this.
Third, i subscribe to the "Daily Inches" mantra of consistency. This is best expressed in the Al Pacino speech in "Any Given Sunday" (listen to it here). The idea is that if you really want to make big changes – this could be your life, your work or whatever – the best way is to make progress daily.  You don't ahve to do it all at once, but just make a little progress every day and you'll get there.  For instance, if you want to increase your arm strength in the gym, you don't want to go on a weekend and try to lift weights for 20 hours straight.  No, it's better to work out a little bit each day for an extended period of time.  Make a little progress, every day.
There it is.  My three easy steps to getting things done – Lewis-style.  Most of it is common sense, but thought i'd share.  Tasks, one-touch, and daily inches.   What is your philosophy for getting things done?