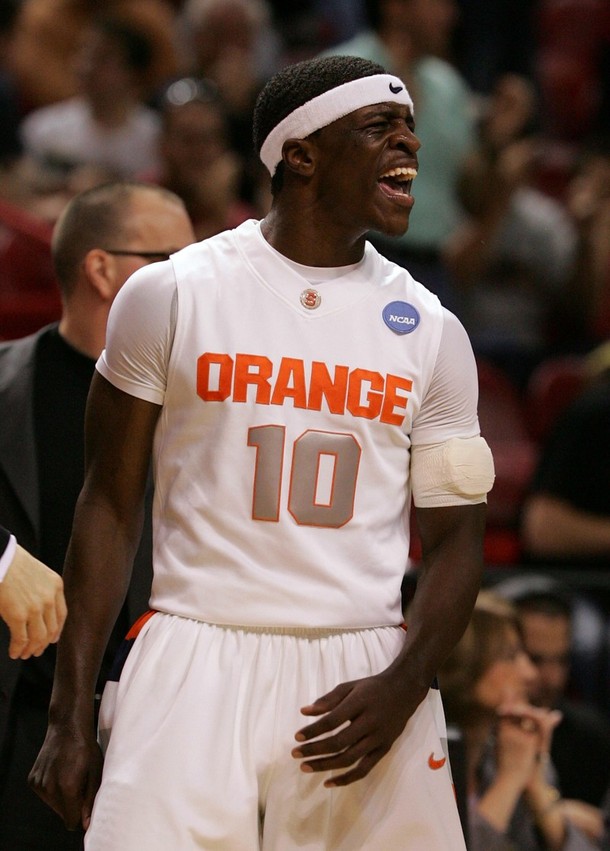 There's been lots of talk about Ricky Rubio and all the he could potentially bring to the twolves.  And while i think he's pretty special, I'm also very excited about Johnny Flynn.  What happened on draft day is that the the Timberwolves had ranked Flynn as #1 on their board of people they thought they could get (above Curry).  Somehow Rubio dropped to the number 5 spot so they felt they had to choose him.  Then with the number 6 they were faced with the option of choosing someone they believed was worse to fill the shooting guard spot or choose the best guy remaining which was Jonny Flynn.  At least that is the explanation that the GM provided.
I was skeptical but i just watched this video (below) of Flynn's summer league play and he looks fan-fricking-tastic.  I'm very excited to see what he can do with KLove, Big Al and rest of the squad.
Also, i want to touch on the fact that Mad Dog Madsen was traded to the Clippers.  While not the best player in the league i think he's done a great job of communicating with the public.  His blog is good read and he's clearly a very smart dude (from Stanford). He's missing Minnesota and I'll miss him too.
Check this out: