I saw the new film The Social Network this weekend and loved it.  This was an interesting film for me.  It was the first film where i knew or met many of the major characters.
I've spent a good deal of time with Sean Parker.  We've worked together (briefly at AOL).  We've partied together when we both spent a week crashing at Spencer's place in Hermosa. We've collaborated on a company together- my dad and I angel invested in Plaxo
I've met with the Winklevoss twins.   They came down to look at Ruckus in 2006 when they were still doing ConnectU
Others i've only met once or seen indirectly, such as Dustin and Peter Thiel.
But, it's safe to say that i know the cast of characters which made the film incredibly satisfying.   Fincher and Sorkin nailed it as the characters in real life are very much how they are depicted.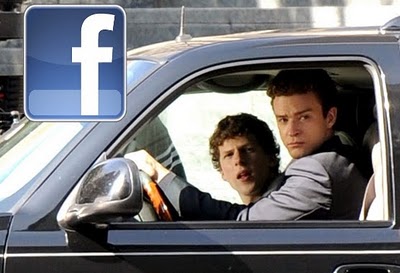 The fact that this is a good movie can be attributed directly to Fincher and Sorkin.  The writing and directing is phenomenal.  Fincher takes his modern, slick style with awesome music and combines it with smart, quick dialogue.  You're forced to keep up.  The result is great storytelling.  A mediocre plot become fascinating because of them.
The interesting parts to me are:
The ethical scale. In the web industry, there's a huge hacker culture where technology grit and talent is valued over rules.  There are no rules.  Zuckerberg completely embraces this and the Winklevoss twins are on the other end of the spectrum.  Every other character is somewhere in the middle of this scale.   I see this every day when i see and talk to programmers who are trying to do something unique and innovative.  This is how Napster came to be.  This is how Skype happened.  It's part of the web culture and i thought the film did a good job of showing the two types of people converging into the web business.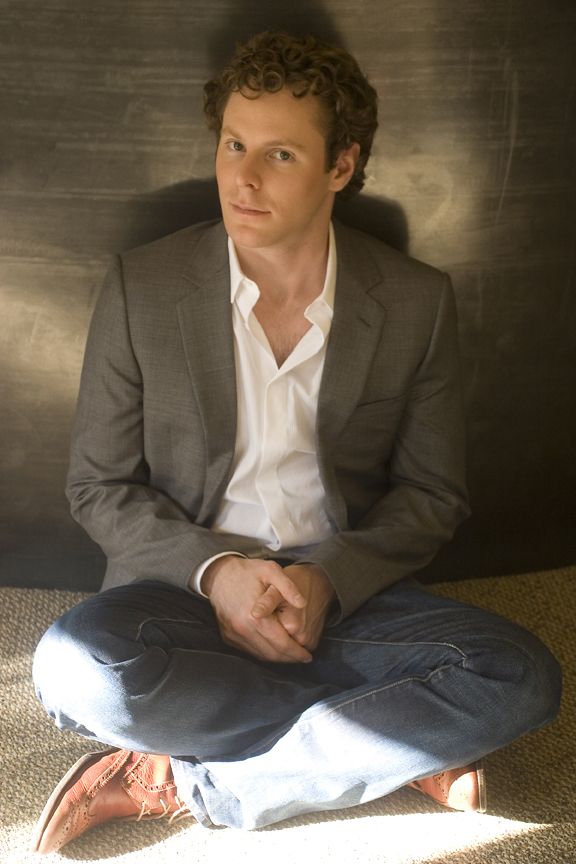 Sean Parker. He's quite a character and I've had the pleasure of hanging with him a few times.  He is just as the movie describes as he's very charismatic and love parties, high fashion, models and going to trendy spots.  But the film doesn't do him justice in a couple of areas.  First, he's a social software genius. He understands better than others how to make a site social and gain millions of users.  The movie makes him look like he totally mooched off Facebook.  It should be noted that he's responsible for some huge contributions such as the News Feed.   In addition to the Peter Thiel money, he also helped with the Accel $10 million investment.  These are huge things.
There's also a class system matrix here. You have old money (Eduardo and Winklevoss), you have no money (Zuckerberg) and you have new money (Sean Parker and Peter Thiel).    You have a kid with a chip on his shoulder making something extremely valuable.  Those with old money and traditional business models in their head (Eduardo and The Twins) want it and want to fit this round peg into their square hole.  The new money characters (Parker and Theil) know the true potential of Facebook, what it can accomplish, and that growing it now is the better strategy.  This was a very real dynamic and in fact i wrote about it 18 months ago when everyone in the media was writing about how Facebook pageviews are worthless and how they won't be able to monetize and the social network business as we know it isn't nearly as valuable as we thought.  It was all crap and it was because this is new unchartered waters.
The product is king. In the consumer internet business, the product on the page is the single most important thing.  Making the user experience tight, fast, and easy is the difference between a successful site and one that nobody uses.   This is why you can have two websites that do the exact same thing but one is a huge success and the other goes out of business (see the example between Mint and Wesebe).  This is especially true with social networks where it's a winner take all game.  Network effects cause there to be one big site and lots of losers.  Zuckerberg knows this.  He intuitively understands the user experience.  Facebook is a great experience.  This is also why he discounts The Twins and their ambition.  Just having an idea is only a small part of making a site and a business.  He knows this, I know it and The Twins probably know this.
History of social networks and Exclusivity. For the casual viewer, i think the film might seem like Zuckerberg invented the modern day social network.  This just isn't true.  Before Facebook there was Friendster, MySpace and half a dozen other social networks that had profiles and friend linkage.  Facebook's defining characteristic was it's default privacy settings – it's exclusivity.  There's an important scene in the film when Zuckerberg realizes that this is the idea behind the Harvard Connection and this idea makes social networks fun and more realistic.  This exclusivity was Facebook's major point of distinction for the first few years of its existence and it's interesting that this one point was not his idea.  Granted, he may have a better product sense than others and built a great site, but it was all founded on shady ground.  Putting in the work and developing the actual product is 99% of a web business, but if the main difference between Facebook and every other social network is not something you came up with, then that's a problem.  And apparently that problem equals $65 million dollars.  Seems like more than a fair trade
Startup Culture. I thought the film did a great job of displaying web and startup culture.  Sure, it's a group of people who don't sleep but more importantly it's a group of people who believe what they're doing is the single most important thing on the planet.  They dream of kingdoms and a world domination.  Every feature they implement is a step in that direction which is why it's ok to sacrifice social lives, money and sleep.  You saw that allure in this film.  That house in Palo Alto reminded me of the Fincher's Fight Club house where another, different kind of cult was brewing only the one about Facebook was and is real.  It happens every day in the valley and across the world with startups.
All in all, I thought it was a great film and found myself thinking and talking about it for days afterwards.  You should check it out.