Last weekend, I did a doubler at the local cineplex (with D, Jules and Abbie) of Moneyball and 50/50.  We were thinking Moneyball was going to be a our big "oh wow" movie but I was shocked when i left the theater totally floored by 50/50 instead.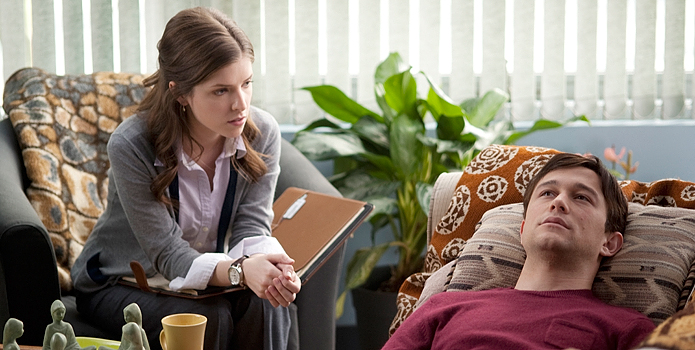 50/50 is yet another cancer movie and i was expecting a tearjerker along the lines of Stepmom, A Sweet November, My Sister's Keeper, or Life as a House.  These are good films but none of them would be tops of my end of the year list.
50/50 is different.  Unlike most films like this, it's a comedy and its mix of earnetness and comedy makes it a special film.  The story of the real-life writer of the film who is a comedy writer is a great one to learn about, but even if you don't know that, this is a film worth putting on your list.
Some thoughts i had about this movie:
Its amazing how well Bryce Dallas Howard plays a total emotionless bitch.  She's nailed that role both here and The Help.  I hope she had another side to her.
I never understood how Anna Kendrick could be a movie star.  "Up in the Air" was good but didn't make me think she could be a star.  But now i do.  She was great.
Skelator, the dog, is amazing.  Great call by the filmmakers on putting in an ugly yet adorable dog.
The film year is not over yet and actually most of the good movies haven't even been released yet, so it's easy to put this one at the top.   Another one at the top is the MMA film "Warrior" which is one of the most action-packed and exciting movies about forgiveness that i've ever seen.  Don't mistake it for an action flick.  Make sure to check it out – you won't be sorry.