The other day, I gave an interview about Kapost to KillerStartups and i realized that i have a lot more to say than i thought i would.  I'm going to republish some of it here.
First, I haven't talked much about Kapost on this blog, so i'm going to republish those questions first.  Here they are:
What's kapost all about and what makes it stand out from the competition?
Kapost is a content marketing platform. Many businesses are spending less money on ads and more money on creating their own content. The idea behind that is that you can spend $5k a month in search ads and have a spot at the top of a search results page, or you can spend $5k a month creating content and have links in the search results page. These links are more authentic and over time much more effective. But, as a result, you have many businesses becoming publishers and creating a lot of content. What Kapost does is manage that content for them and provide insight into which content is working. Similar to how a CRM like Salesforce helps a sales team organize and evaluate performance from a formalized business process, Kapost helps a marketing or publishing team organize themselves and eventuate how they are doing from a content perspective.
Tell us a little about where you're coming from.
I graduated Dartmouth College with a degree in Computer Science. I then started my career briefly as a computer programmer for Sun Microsystems. After a very brief stint there, I joined AOL. My first gig was working directly for their CTO, Bill Raduchel. That was probably the best job any 22 year-old could have.  Being a fly on the wall in top-level meetings at a company like AOL at that time was fascinating. Eventually, I became a program manager and managed many of their digital media products such as Video@AOL, which was the largest streaming video service in the world that that time.
How was Kapost hatched, and what really sparked the inspiration?
Kapost was originally a service for media companies. We had a hypothesis that the current structure inside media companies had to change. We had first-hand experience after Toby (CEO / co-founder of Kapost) and I sold our last company to a publishing network.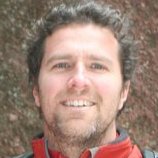 Biggest startup surprise (good or bad) so far?
As I mentioned before, we were selling to media companies. The biggest and best surprise we've had is that the practice of content marketing emerged and instead of having a product to sell to only media companies, our product could now be sold to anyone who is a content marketer. And anyone can be a content marketer from brand to agency. So the scope of our business turned out to be much bigger than we had originally thought.
One thing you would have done differently?
On one hand, I wish we would have gotten to the point we are now sooner – the point where we're selling to marketers instead of media companies. However, if we hadn't spent two years talking and learning from the biggest and best media companies in the world, we wouldn't understand publishing as well as we do.  It's because of this knowledge that our software works great. As much as I wish we had, I'm not sure we could have sped up the process.
What is Kapost's success sweet spot?
Content Marketing is exploding right now and Kapost is by far the best, most powerful and most widely used software out there to manage your content marketing operation. In some ways, we are doing for content marketing what BuddyMedia did for Facebook marketing.  But, right now content marketing is probably only 5% of the size that it will be in the future, maybe less. What we define as success today is not what we believe will be success in 2, 5 or 10 years. We at Kapost believe we are sitting on top of a huge opportunity.
Do you have any interesting team morale-building/stress-busting techniques?
We do a company retreat in the mountains every year with every employee and their spouse or significant other and families. In general, we have a great culture where we all love coming into work every day. We have a philosophy in our company where we take our work very seriously and want to perform at the highest level, but we shouldn't take ourselves too seriously where we can't enjoy what we're doing and joke around.
We also do a lot of collaborative DJ'ing on Turntable.fm.