Read a great essay today. It wasn't a typical essay but it was a "tap essay." What is that? Well it's an article optimized for a device and makes it easy to give it your full attention.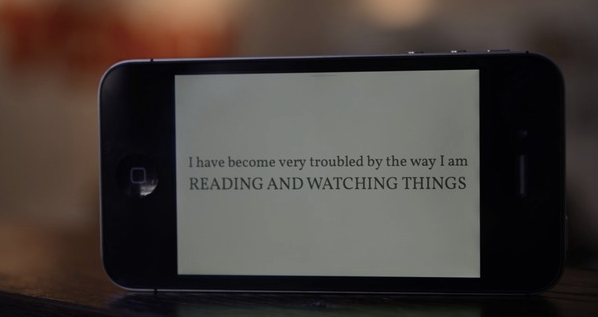 Not only was the content great but the format was ideal.  Both are really awesome. 
First the content: The writer talks about how the web is full of fun stuff, but not really stuff that makes you stop and appreciate it.  Not content that makes you revisit it often.  
We cruise through so fast and we are quick to recommend and to "like" but we never return to the items we find on the web. We only return to things we really love and that is usually not what we read on the web.  Really interesting  I'll spare you all the details but it was an a fun essay to read.  You can get it here. 
Second, the format. The essay was mostly fun because of the way it was presented.  Reading on a phone or iPad is now set up to mimic how you read on the computer.  Text is small and you have to scroll.  Ugh.  Reading this tap-essay, you tap your way through, sometimes word by word. It was fun and it kept my attention the entire way through – which is rare for an essay to do.  This was, by far, the best way to read something on my phone.  It's genius. 
There is a Betaworks company called tapestry that is making it easy to make tap essays. I tried it out and it's pretty darn simple to construct a set of screens for your story.  Check it out.