The Vikings announced a while ago that they would build a new stadium, but just this week they revealed what it'd look like – and whoa is it beautiful. The new stadium will be one of the advanced, state-of-the-art facilities in the world. Some highlights:
Clear is the new retractable:
There is no retractable roof, but it will be made entirely of cutting edge materials and glass that will make the roof and the sides clear. There will also be five clear pivoting doors that will be the largest in the world of their kind: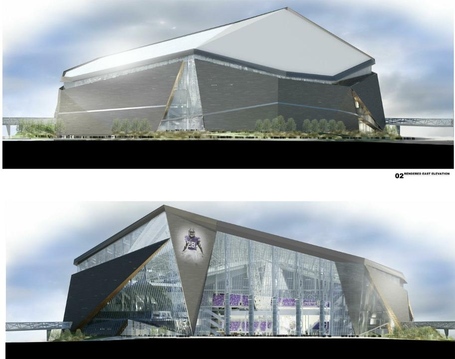 Versatility
This will be the most versatile sports facility in the US, capable of hosting Final Fours, World Cup or MLS soccer, concerts, baseball, or Super Bowls. It will seat 65,000, expandable to 73,000 for the Super Bowl.
Total Baller
This is probably the coolest stadium I've ever seen. The innovation with the largest pivoting glass doors in the world, to the largest clear roof in the world and the first on a stadium in the nation, to the bowl that is level with the street as you walk in, to the modern lines and glass ceiling just combines well and works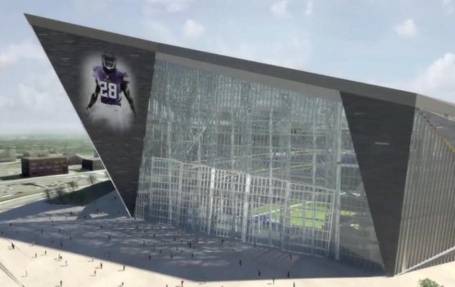 Totally awesome.