About 10 months ago, I watched this video on Kickstarter and was really intrigued about the thought of having a watch send me updates from my iPhone.
I put some money down in May 2012 and waited. And waited. And waited. It just so happens that I wasn't the only one who wanted this. The guys at Pebble raised over $10 million for their watch. They then got started mass producing the watches which proved to be harder than they thought. That said, last month I finally received my watch – almost 11 months after I backed the project.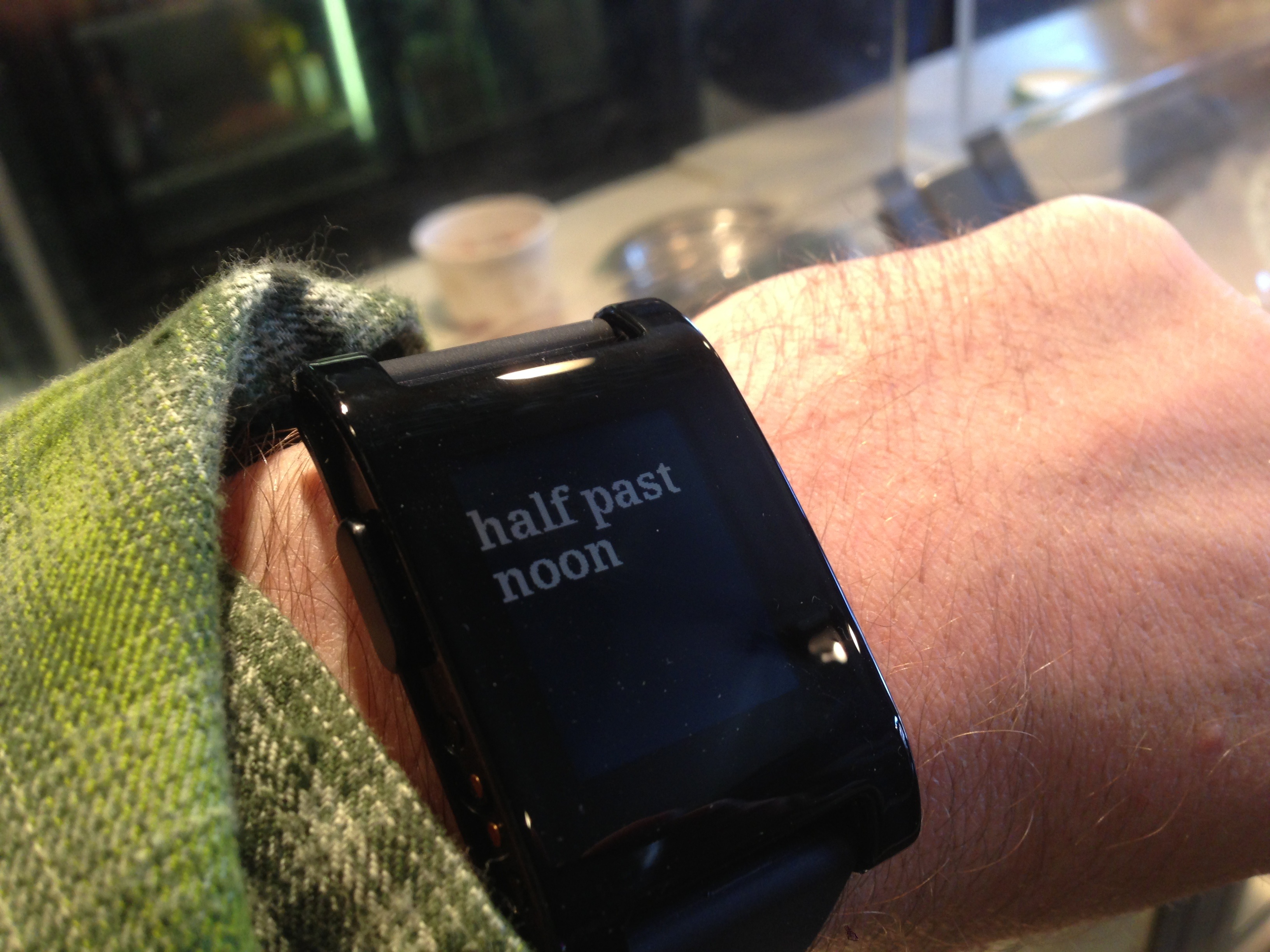 What do I think? Well, it's pretty fun to get text messages to your watch so you don't have to pick up your phone each time you hear a buzz. It's much more convenient to just glance at your watch. On the other hand, I don't care too much for the custom watch faces. They are cool but lose their novelty in about 10 minutes. They are getting more apps ready to work with it but at the moment the watch doesn't do much other than send me texts and tell the time. Also, because of the bluetooth connection, it sucks battery life down on your phone. I found that i had to charge both the watch and the phone all the time which was pretty inconvenient. I read that Runkeeper integration just launched, so i'll be checking that out and it might make the watch a must-have for a run, (but i doubt it because i'll already be looking at my phone for tunes).
Apple, Google and others have been rumored of building a watch – and Sony just made one (see image below). I'm a huge fan of wearable computing, but after playing with the Pebble for a while, I think that it'd be a big mistake. These devices aren't game-changing the way that the iPhone, iPad or even Google Glass is. They are just an extension of your phone's connectivity. Don't do it guys. It's just not worth it. I could see regular watch makers building in connectivity to iPhone and Android's in the future. That seems to make more sense.