Saw this from Dixon's blog over the weekend. It's a good clip from Steve Jobs in 1995 where he talks about how building great products and thought it was worth a repost.
As the head of Product at Kapost, it really resonates to me as we often start off with a product idea and through months of discussion and design, come out at a different place – one that is always better than where we began. I also like the talk of keeping things out of product. In my opinion, that's one of the hardest part of design product – trying to intentionally remove or not include parts that customers claim they want.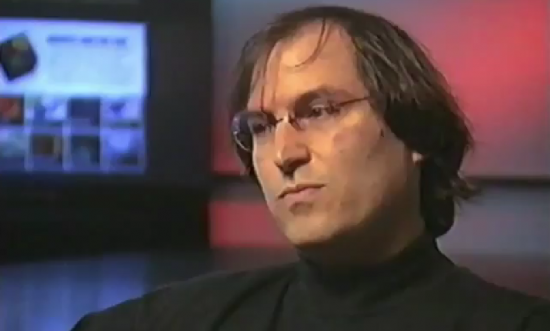 The Jobs quote:
There's just a tremendous amount of craftsmanship in between a great idea and a great product. And as you evolve that great idea, it changes and grows. It never comes out like it starts because you learn a lot more as you get into the subtleties of it. And you also find there are tremendous tradeoffs that you have to make. There are just certain things you can't make electrons do. There are certain things you can't make plastic do. Or glass do. Or factories do. Or robots do.

Designing a product is keeping five thousand things in your brain and fitting them all together in new and different ways to get what you want. And every day you discover something new that is a new problem or a new opportunity to fit these things together a little differently.
That's one thing I love about product. You need to understand design, your business, competitive landscape, your customers, technology and how to get things done. It's one of the more interdisciplinary roles a company has.