This past Dreamforce conference I saw that there was a session being led by Hadi Patrovi. I was intrigued as my former company, Qloud, competed directly with the company iLike were Patrovi was CEO. We talked once briefly about merging the two companies, but ultimately nothing became of it. We sold to BuzzMedia for $8million and they sold to MySpace for $16m. Both products were then quickly shut down. Oh well, it's all water under the bridge.
So, i wanted to see what Hadi was up to. Man was I in for a treat. Hadi is the founder of Code.org which is doing some remarkable stuff. Code.org is a non-profit dedicated to expanding participation in computer science by making it available in more schools. Their vision is that every student in every school should have the opportunity to learn computer science and it should be part of the core curriculum in education, alongside other science, technology, engineering, and mathematics courses, such as biology, physics, chemistry and algebra. I totally agree.
At Kapost we are constantly on the lookout for great engineers. Always. We don't close those job recs. We are always looking. This is important because in the USA the number of people qualified for the jobs (demand) far outweighs the supply.
Programming jobs are growing at 2X the national average. But, we also have an unemployment problem and we're not doing anything to address these two things.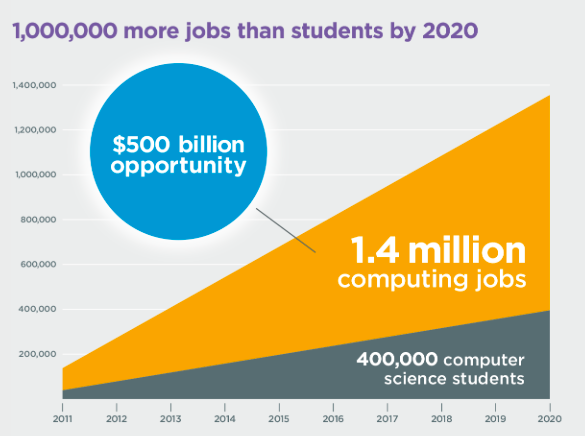 Even worse, in college only 2.4% of college students are graduating with a Computer Science degree – and that number is SHRINKING. In high school it's also lame as 9 out of 10 high schools don't even offer a programming class and in 25 of the 50 states computer science can't count towards a high school graduation math or science requirements.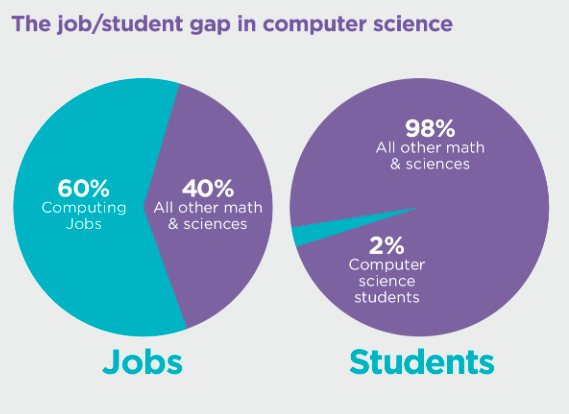 So, i'm happy they exist and apparently so is the rest of the country. In their launch late last year they made quite a splash. Most companies and websites launch with a little fanfare and get an initial bump of users. On their launch day they had:
The President of the US, Obama, give a press announcement about it and Code.org's "hour of code" happening that day
All the major morning shows in the USA talk about the "hour of code"
The pushed it hard enough so that 1 in 5 US students had tried the "hour of code"
Became the fastest website in the world to get to 15 million users.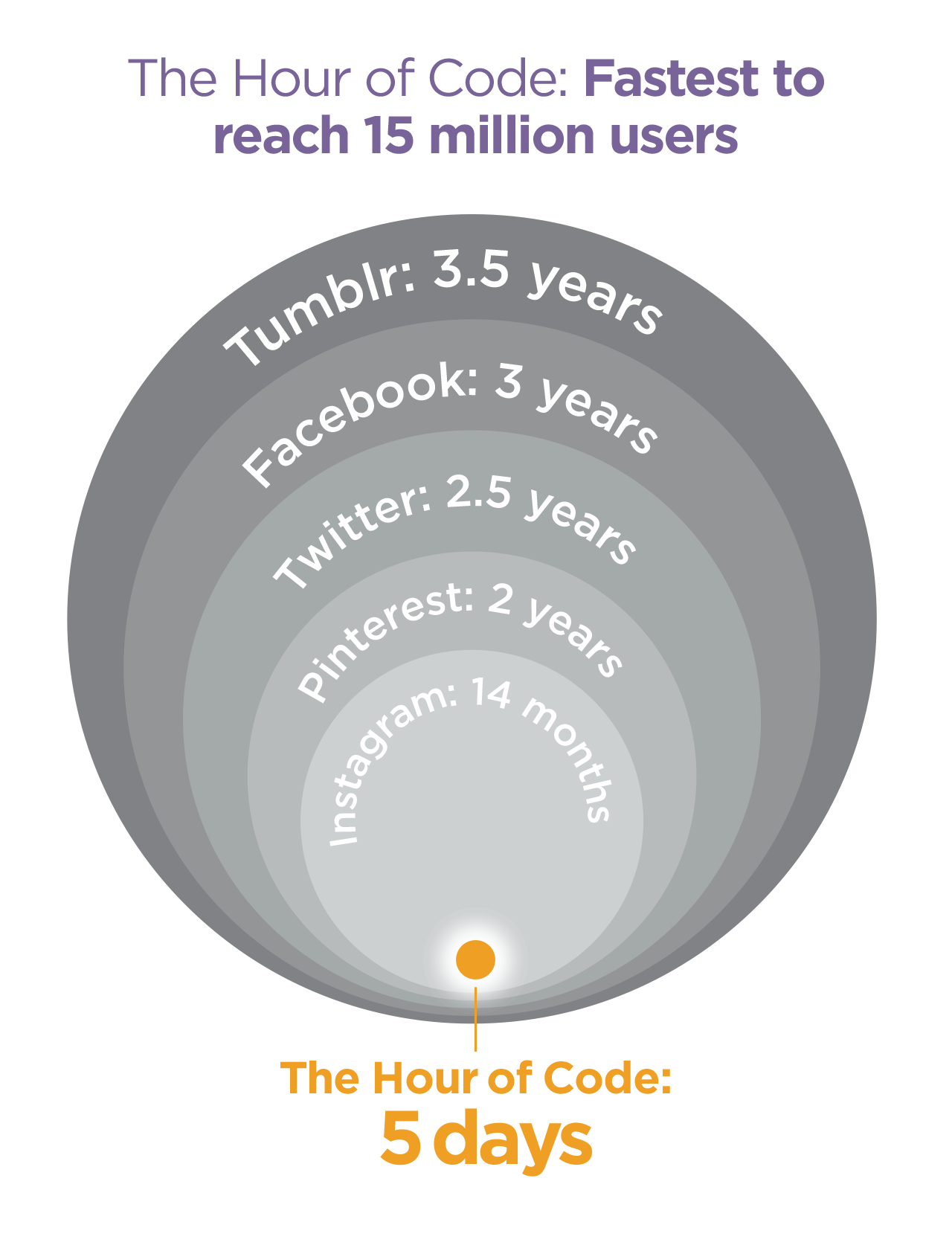 I'm really happy for the start that it's received and I think it's a great cause for us to tackle in America as we prepare for the future. Personally, I had zero exposure to programming in high school. I took an intro class in college and loved it. That led to another class and before I knew it i was majoring in CS. That led to a career in technology and I couldn't be happier. It'd be a shame if others couldn't get that chance.
The season starts tonight for the Timberwolves. As part of that, this will be a defining year for Ricky Rubio.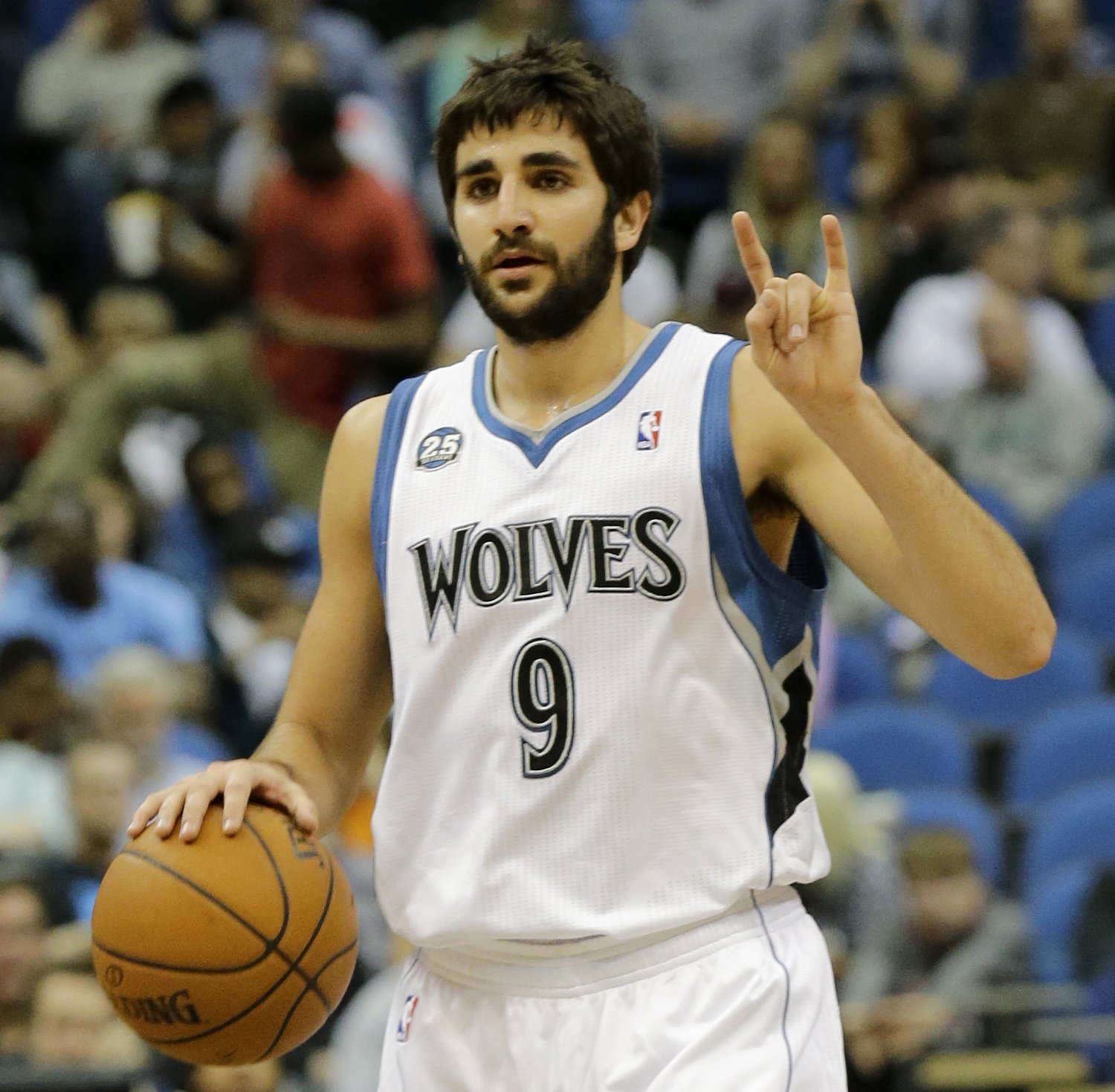 His contract is up at the end of the year and he has already rejected a 4 year $48m offer. For the other positions they have:
Center: Pekovic and Deng – both above average centers in the league
PF: Thad Young – an above average PF in the league
SF: Andrew Wiggins – predicted to be the next Tracy McGrady
SG: Kevin Martin – pretty good
Ricky is supposedly the leader of that group. Looking at that lineup, if they don't do well, it's probably his fault and his inability to impact games. If they do well, it's likely because he has a great season. As Rubio goes, so do the Wolves.
They way I figure this goes is one of two directions:
Direction ONE: the Wolves do well, i.e. approach 35 wins and compete for a playoff spot. In this scenario, I think they pony up and pay Rubio more money
Direction TWO: the Wolves are a lottery team. In this scenario, they don't resign Ricky and draft a point guard in the lottery.
That's my guess. Any thoughts?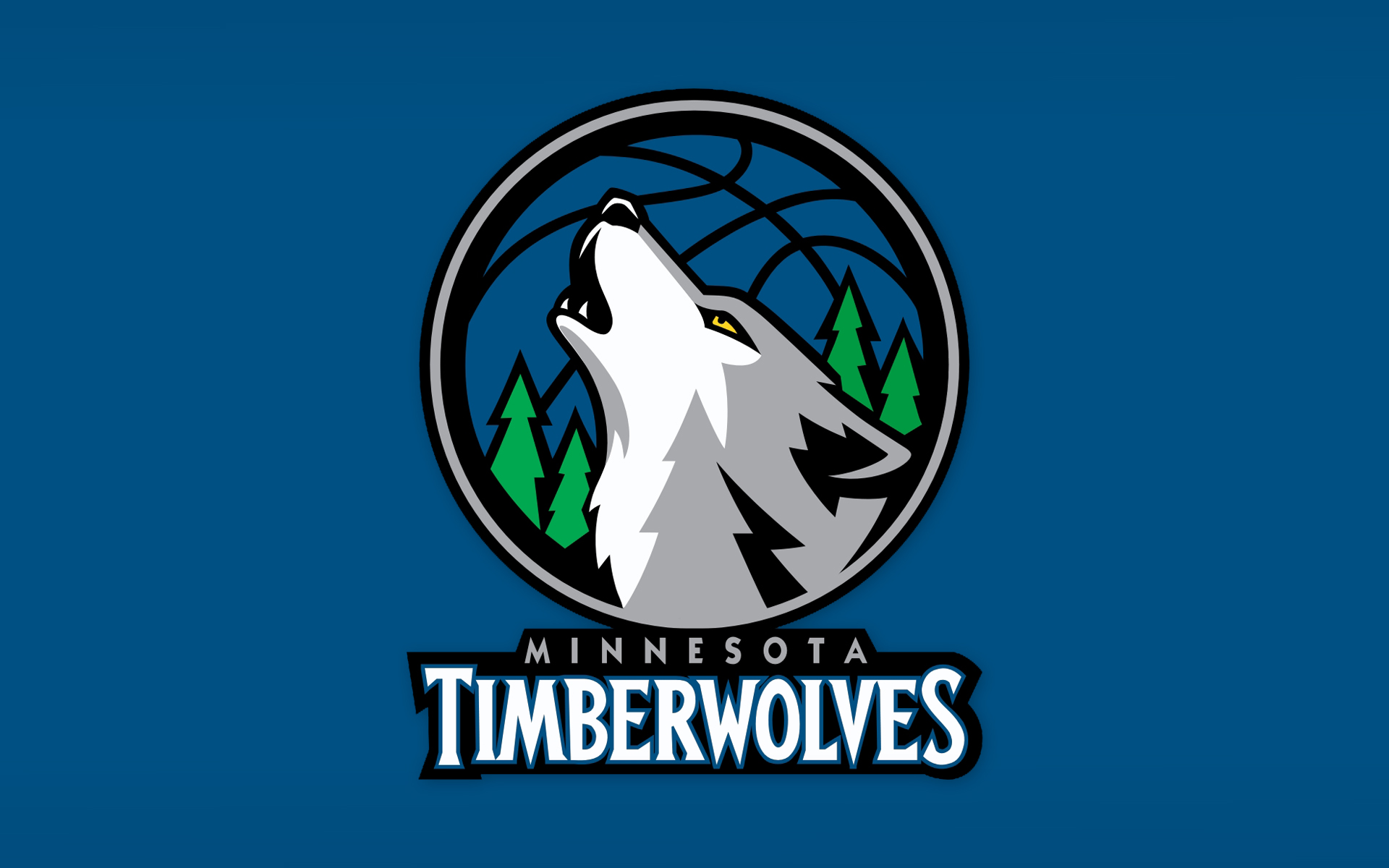 I'm excited for the NBA season to start. On Monday night the Twolves had their first pre-season game and it looks like Andrew Wiggins could be the real deal. A summary of his performance from the blog post:
Andrew Wiggins. There is obviously a player here. He led the team in minutes (32) and points (18). He took some poor 20 footers and wound up shooting 4-11 overall, but got to the line 10 times and made both of his threes. He also blocked 3 shots and grabbed 3 offensive boards. There is obviously stuff to work on, including getting stronger around the rim and ball handling, but there was a lot to like.
There's also a good YouTube video of his action here:
As we do every year, we place a friendly bet in the office for the season. This year it's between Niraj and Ian. Here is how our teams are projected to do:
Timberwolves: Projected 26.5 games won
Nuggets: Projected 35.5 games won
Pistons: Projected 35.5 games won
The bet we're making with each other is whichever teams performs the worst relative to their projected win count, the loser buys the winners a lunch of their choice at Rio Grande. Now, let's get it started!
I listened to the announcement last week and have a lot of thoughts on the upcoming iPhone.
Apple's launch event came, and delivered (mostly) what had been leaked and/or expected: a larger iPhone & a phablet, payments and a smart watch. The phones are mostly predictable: the customer is always right, and the customer has decided to optimise for pocket size and experience over thumb size (the changes in iOS7 & iOS8 have made it possible to do this, incidentally).
Why did they make it bigger?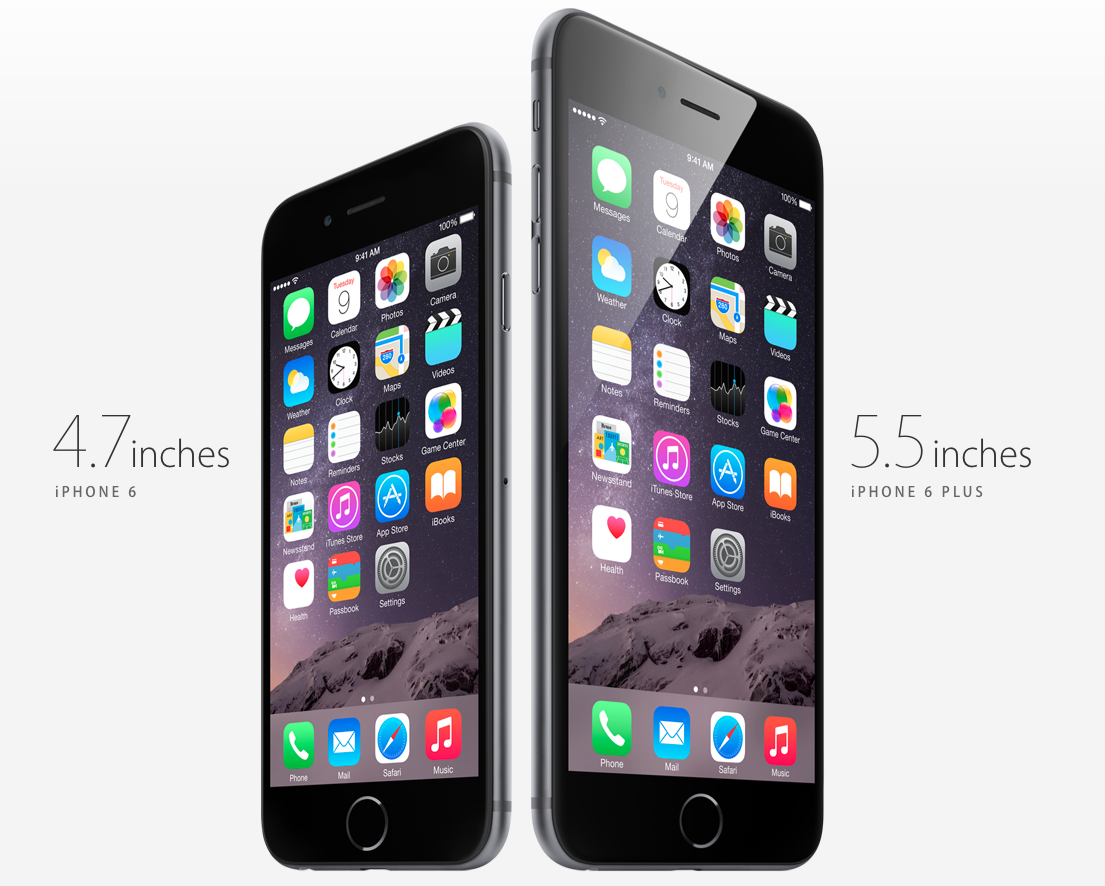 Basically, Apple dominates the high end of the phone market. They like it that way. To date, there has been a few high-end Android phones eating away at their sales (mostly Samsung phones). There are currently six reason people buy these phones (taken from Benedicts's Blog):
Their operator subsidies an Android but not an iPhone – this has now ended, with Apple adding distribution with all the last significant hold-outs (Sprint, DoCoMo, China Mobile)
They don't particularly care what phone they get and the salesman was on more commission to sell Androids or, more probably, Samsungs that day (and iPhones the next, of course)
They have a dislike of Apple per se – this is hard to quantify but probably pretty small, and balanced by people with a dislike of Google
They are heavily bought into the Google ecosystem
They like the customizations that are possible with Android and that have not been possible with iOS until (to a much increased extent) iOS8 (more broadly, once could characterize this as 'personal taste')
They want a larger screen.
The first has largely gone, the second is of little value to an ecosystem player and nets out at zero (i.e. Apple gains as many indifferent users as it loses) and the third is small. Apple has now addressed the fifth and sixth. That is, with the iPhone 6 and iOS8, Apple has done its best to close off all the reasons to buy high-end Android beyond simple personal preference. As Benedict Evans states, "You can get a bigger screen, you can change the keyboard, you can put widgets on the notification panel (if you insist) and so on. Pretty much all the external reasons to choose Android are addressed – what remains is personal taste."
What's the deal with ApplePay?
A lot of people are saying "they are going to make a ton of money with ApplePay!" and "They are going to crush PayPal!" – both are not even close to true. If you look at what they are actually doing here, it's not to take on banks, credit cards or any actual payment system. They are taking on the wallet. If you look at what they did with music – they didn't put Universal Music out of business, they didn't come up with a better way to be a label, they just crushed the music store (like Tower Records). It's the same here. You still need a credit card. You still need a bank to issue thecard. You just don't have to pull it out or even have it when buying something.
I just pre-ordered my new iPhone 6 (not the Plus) to get it on Friday. What about you? You buying one?
Kapost is still expanding rapidly. A year ago we were ~20 people and now we're ~60. That's a lot of new faces and we've done a lot of hiring. (Blog post about Kapost expansion) Thinking about our our expansion brought me to how we view culture. Some thoughts on that…
Culture is Important
We have a culture doc that is on the web (below). It gets a lot of views (over 2k). It's also important as it's how we describe working at Kapost. We actually thought a lot about it.
I've been asking a lot of people who have scaled companies what they would do differently and what's worked for them. They repeatedly talk about culture. This is what keeps it all together for them. As David Cummings (Founder of Pardot) says,
Yes, the people are the most important part, but culture is reflected in the core values, processes, and the way the company chooses to act.
Basically, it's super important. I've also been thinking about what culture actually means. More and more to me it means just how stuff gets done. How do conversations go, how fast are decisions made, how honest should people be? That is all defined by the culture. It takes a while for people to realize. I'd say that at Kapost, people have described our culture as super transparent, high accountability, and very fast. I think that's true. I think it'll change over time but that's how it's been for the past few years.
Vibe vs. Values
Brad Feld had a post that described the difference between Vibe and Values. It says how the music in your office, the dress code, the food in the office is all "vibe" and the vibe can change in a company and are defined by employees. The values are "the guiding principles or a code-of-conduct upon which a company was founded and which it operates on a daily basis" and are defined by the company. Things like "don't be evil" at Google. They are two different things and we should differentiate between the two.
The Alliance
This is a business book I read this summer when it came out. It's by Reid Hoffman, founder of LinkedIn. It's very interesting and something we talk about a lot at Kapost. The idea is that employees are no longer hired for their entire career and because of that you should treat them as though they will someday leave your company. Each employee is coming aboard for a "tour of duty" and you should actively define that tour, being explicit about what the employee will do for the company and what the company will do for the employee. It more accurate reflects how people treat a job. It also allows for honest conversations about what employees and employers want. It's a great framework and I recommend you check it out.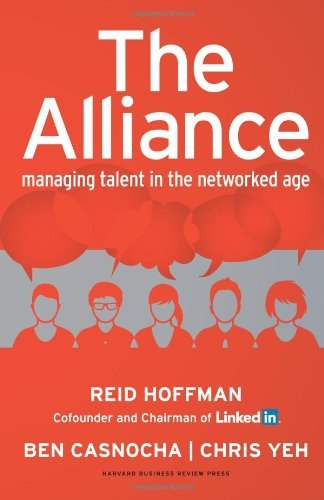 What if you walked around the company you worked at and went to someone and asked, "What would it take tomorrow to get you fired?"
I just saw that question asked in this awesome video by Jerry Colonna:
Chances are people don't really know what it takes to get fired. What he argues is that if people don't really know what it takes to get fired, then they don't really know if they are actually doing a good job. Putting some transparency around what defines success and failure can take a lot of stress out of people's time at work.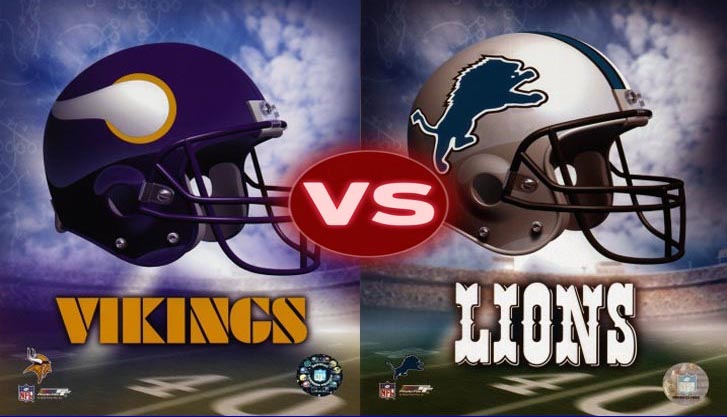 Niraj and I just made a bet.  The Lions are projected to win 9 games this season and the Vikings are projected to win 6.  We have a bet to see who wins more and he is spotting me 3 wins.  The loser buys the winner some football paraphernalia (max price $30)
Bring it on!
On a related note, I really want a website to exist that allows you to enter in a bet, a prize for the winner and a date for it to be resolved and then this app notifies you when that date comes.  I have so many little bets placed but I need something to keep track of them.  Somebody please build this.
Also related: the new Vikings stadium looks amazing.
This past Monday Hupspot released their official S-1 which is the information released for a company when they are about to IPO.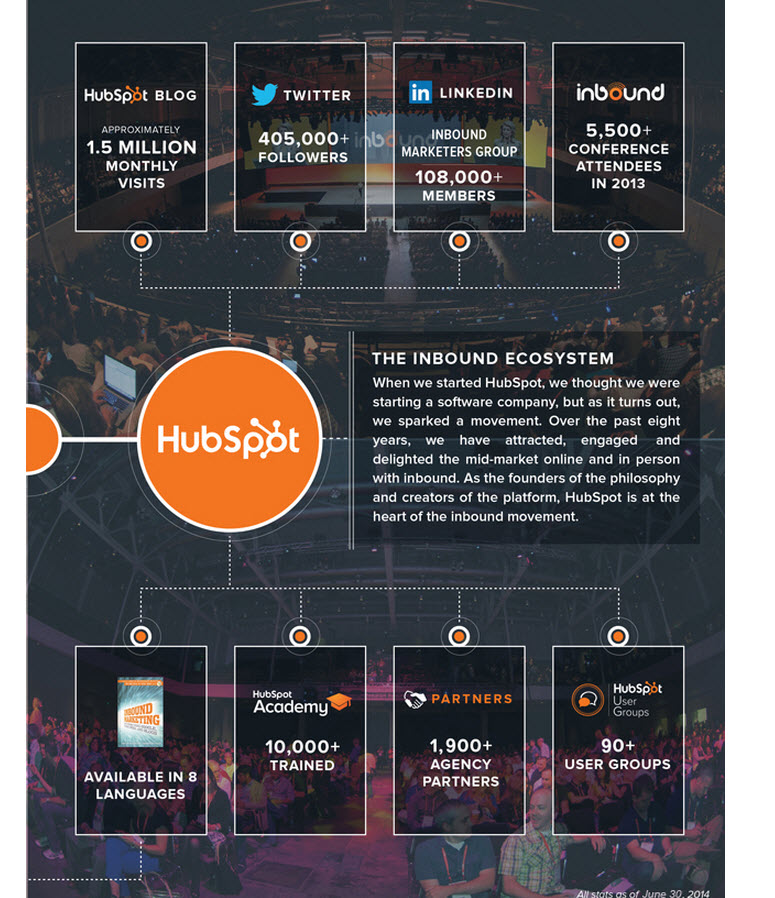 I've read a lot about this information and wanted to jot down some of the more interesting pieces:
Founded in June 2006 in Cambridge MA, they coined the term "inbound marketing." They did more than coin it, they lived. They wrote the books, built an influential blog and practiced what they preach. Nowadays you hear "inbound marketing" all the time. Here's to them for coining a term that an entire industry adopts. (ChiefMartec talks about this more here)
In their S-1, they list as one major risk factor as is the inability of customers to create content to make blogging, social media, and inbound marketing in general worthwhile. This is true for our customers as well. If nobody is creating content, then many of your marketing efforts fail (email marketing, social, inbound, etc.)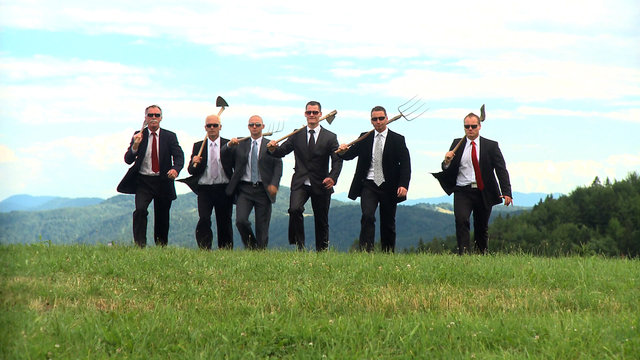 I read a good post by Jason Lemkin (former CEO of EchoSign, now partner at Storm Ventures) about hiring VP's in your company and he had the following passage which totally resonated with me:
SaaS is going into battle together every day. Wining that next customer. Saving that big deal. Building that crazy feature. Every day, there's a new drama.

It's truly a team effort. The VP of Sales opens and closes. The VP Marketing feeds the machine. The VP of Customer Success keeps it running and adds fuel to the fire. The VP Product makes sure the 1,000+ customers get what they need, as impossible as that is. And the VP Engineering's job is to make a business process 10x better than it ever was before, just using computers. This is teamwork. And it's really not that silo'd at all. You're all working on different parts of the same puzzle — Customers.

Where I don't see true teamwork, I almost always see eventual failure. Or at least, underperformance.
I'm running the product ship and I feel really thankful that we have a great team lined up right now of Toby, Patrick, Riley and Nader.
It's a battle out there but with these folks, I like our chances….
I remember my sophomore year in high school where I decide for a New Year's Resolution to give up soda (or as I called it then, "pop") as I thought i was becoming a bit too addicted to caffeine. After a few days of withdrawal, I was fine. I've never looked back. Since 1993, I've been off the juice. Other than a special Captain and Coke and super-rare RedBull and Vodka, I'm free of caffeine these days.
I really enjoy it. It keeps me balanced. I have noticed that i'm more likely to do a run or cardio activity in the morning to get going as it's really the only way I know to get my brain cruising.
I've also noticed that in the rare occasion when i do have some caffeine, man does it hit me. I go crazy. I've also noticed that if i mix lots of liquor and caffeine, i'm sometimes sleepwalk – leading to some really weird stories. That's another blog post.
While i'm on the topic, a huge pet-peeve of mine is that lack of drinks available that are both diet AND caffeine free. It's usually either-or. You have Sprite, 7Up and some root beers that are caffeine-free, and then you have Diet Coke, Diet Dr. Pepper and such. You can't have both for some reason. That really bothers me.
I was thinking about this habit of mine when I read a new article in Business Week about the decline of Coke. There's some fascinating stats in there list below.
All in all, I like being off the sauce.
—————————–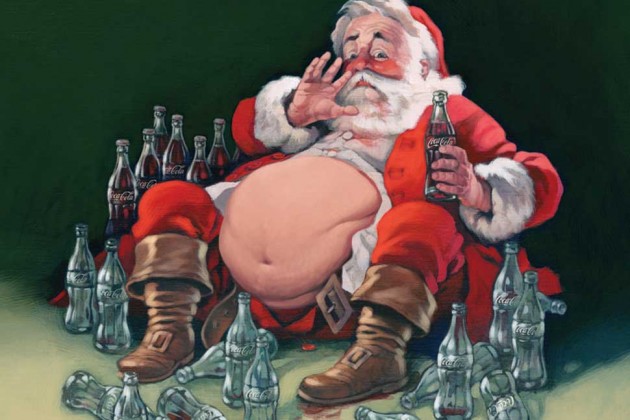 During the 1970s, the average person doubled the amount of soda they drank; by the 1980s it had overtaken tap water. In 1998, Americans were downing 56 gallons of the stuff every year—that's 1.3 oil barrels' worth of soda for every person in the country.

Since 2000, soft-drink sales stabilized for a few years; in 2005 they started dropping, and they haven't stopped. Americans are now drinking about 450 cans of soda a year,

roughly the same amount they did in 1986.

For Coke this is a problem.

Soda makes up 74% of its business worldwide and about 68% in the U.S. Sales of Coca-Cola's carbonated sodas fell 2% in the U.S. last year,

the ninth straight year of decline.

Coca-Cola made $46.8 billion last year, down from $48 billion in 2012.

Diet Coke tumbled especially hard, dropping 7 percent, almost entirely the result of the growing unpopularity of aspartame amid persistent rumors that it's a health risk.

Today,

Coca-Cola has 130,600 employees and makes 500 different beverages that people around the world drink 2 billion servings of every day.

A quarter of all carbonated beverages consumed globally are made by Coke; Pepsi is at 11%.

By 1999, according to the CDC, a fifth of all U.S. adults were obese; today that number is 35%. Obesity rates among children have tripled since the 1970s.

Coca-Cola now knows that 40 percent of the drinks customers buy have an added flavor and that people over 34 drink mostly caffeine-free Coke in the afternoon.