I recently read a post about advertising on online video. It's a good post but probably too detailed for most people. One thing in the post that stuck out is how big Walmart is and also how big YouTube is. It got me thinking. Pretty interesting stuff about two behemoths of our time. Here are some details:
Walmart is ginormous:
8% of every dollar spent in America is spent at Walmart
They have more than 4,000 locations and sell more than $34 billion / month.
If Walmart were a country it would be the 19th largest in the world.
YouTube is also huge:
1 billion monthly uniques hit the site
40% of the online population uses YouTube every month
6 billion hours of watched video a month. That's enough for every human on earth to watch 150 videos a year.
63% of all videos watched in the US are on YouTube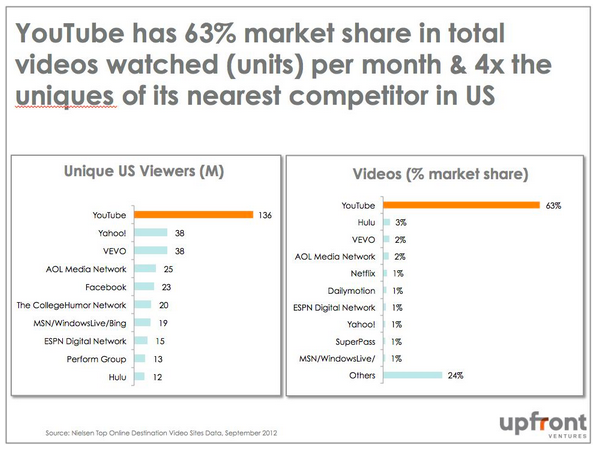 The point of the article is that if you're in the online video business, it's foolish to try to do anything without thinking about YouTube. Similarly, it'd be foolish for a retailer to not want to sell their product through Walmart.