This is post #5 about the Qloud experience.  The previous post was about launching our first product – a music search engine.  
When we started building Qloud we found some developers in Romania.  This wasn't just Bucharest, this was a town 8 hours NW of Bucharest in the mountains of Transylvania.  We started with 3 or 4 developers and they fit our budget nicely ($15/hr back then).  The early guys were Luci (team lead), Sergiu, Mitza, Dragos and Szaby.  The owner of the company was Dan Masca.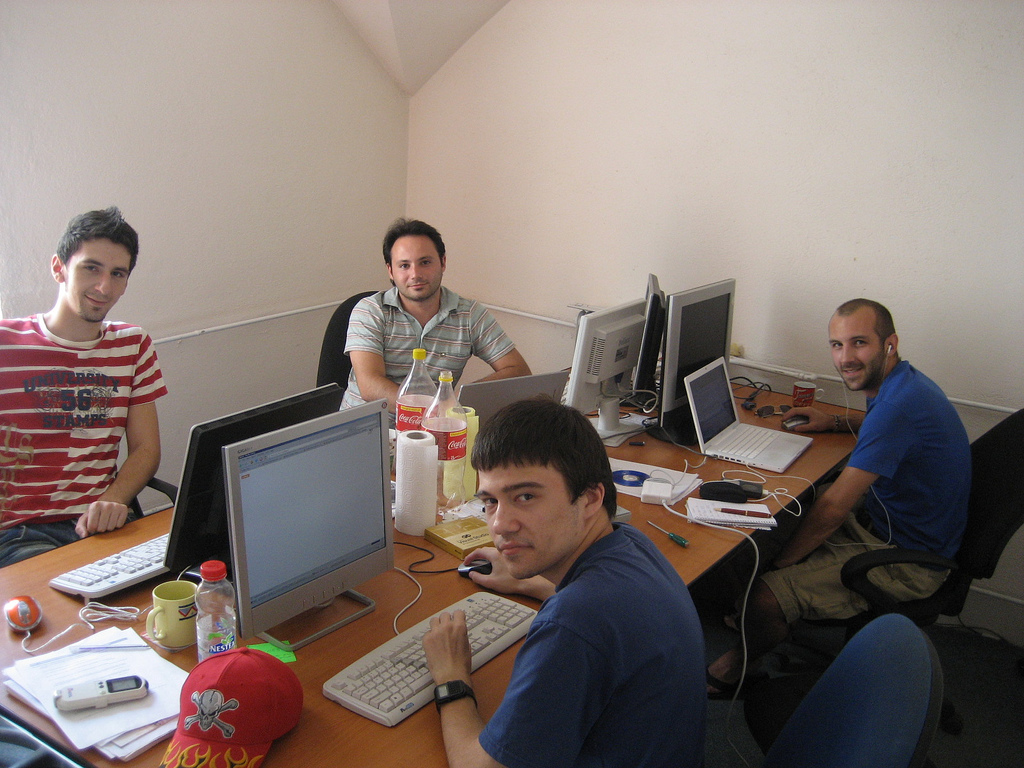 Dan is a fatastic guy.  He also sort of runs the town.  It seems that he employs about 1.5x more people than he needs to just because he wants them to have jobs.  He also buys computers for many of the local business and schools.  Walking the streets with Dan, you get the idea that he's something of a saint in that town.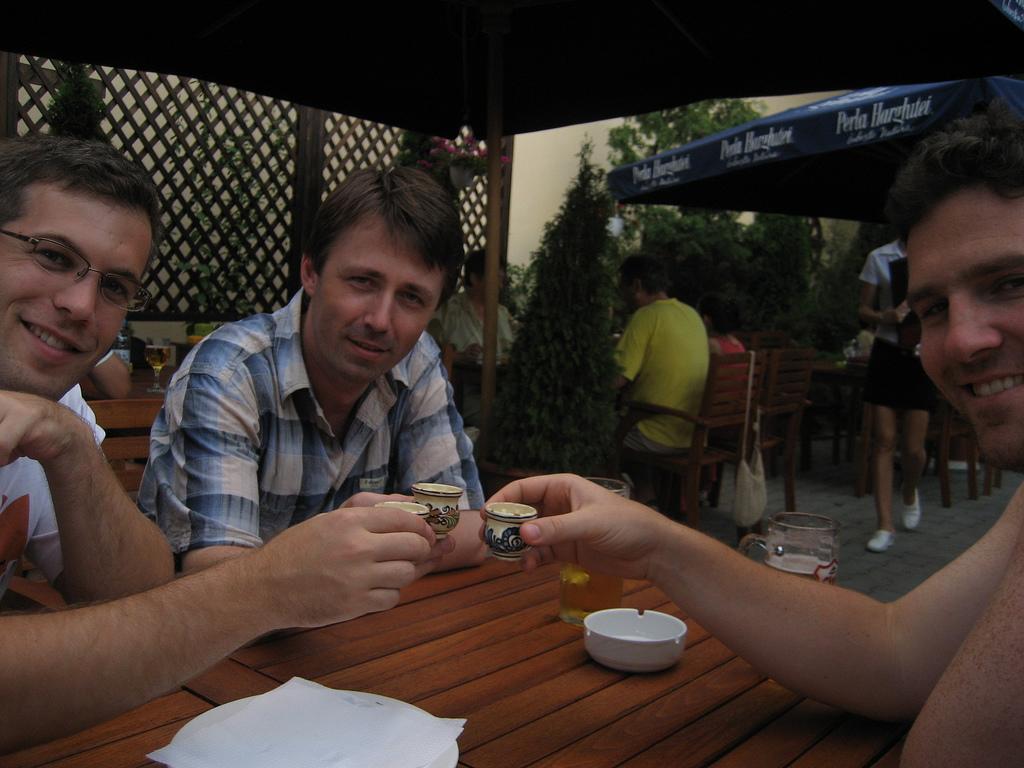 The developers were also great.  We talked with them every morning at 8am EST for about 2-4 hours about what we were building. There was no language barrier.  In fact, when we started Kapost in 2009 we started it with Szaby and Mitza.  Those two are studs.  Mitza left Kapost after 4 years to start his own company and Szaby is still with us and one of our most trusted and senior developers.
In 2006, once we raised money, we thought it'd be good for the team if we all met in person and got to know each other.  Thus, Toby and I flew to Romania to see them.  We flew into Bucharest and then took a train to Targu Mures.
Some interesting things I remember:
The food is truly eastern European.  Lots of sausage and mustard and beer.  We found a place called Pizza Mix that was our favorite place to eat.  We also liked how they had a Pizza Hut certification on the wall.
You can tell that it's only a decade or two away from being communist.  Almost everyone there remembers the communism regime as their parents were given jobs and housing from his for many years.
There's a nightclub that is underground and has all of the walls padded.  I'm glad I hadn't seem the movie Hostel when I went there.
There's an amazing place called Weekend which is a monstrous swimming pool.  The pool is only 18 inches to 2 feet deep and the entire thing is about a circle that is 300 yards diameter and all around the edges are bars and restaurants.   People go there and just hang out.  It's incredible.
One time we were flying out there and our luggage was lost.  The airline gave us the equivalent of $40 to go buy new clothes until they were found.  We then went to a Romanian Walmart and bought shirts.  Toby bought a 7-pack of wife beaters to be his shirts for the entire trip.  Good times.
Some thoughts on outsourced development in general:
Do i endorse offshore development?  I do, especially if there are budget issue and/or if you have high upfront needs but lower on-going needs.
What are the drawbacks of offshore?  You should have a full understanding that they are still an offshore development consultancy which typically means you are paying way less for (a) developers that are, on average, a bit worse than you would hire in-house (at least that's been my experience); (b) communication is sometimes challenging; (c) written documentation is mandatory – even for what appears to be simple tasks.  Also, because they are consultants, they are going on a project-by-project basis which means they will work hard to define the project before working on it to ensure there isn't a lot of feature-creep once it gets started.  This can be a pain but there is often scope creeping by you (the client) and thus they need to – and should – do it.
What is needed to make communication work?  I think it can be done by Skype, especially if you use balsalmiq or other wireframe tools.  If there is brainstorming that you need to do with the engineers, then i'd suggest a visit.  But if it's just conveying the details you already know, save you couple thousand of dollars and just make your requirement documents better.