I had pretty much written Yahoo off.  I thought they were dead.  They hadn't done anything new and interesting for over 5 years.  Their webpages looked like crap.  They were just treading water.  That all changed lately.  Specifically in the past 6 months, they've done some things that really make me think they'll be a player in the future.
First, let's talk about Flickr.  I've always used it as my default photo service where i store all my photos online.  It used to be the best (in 2003-2006) and then it got abandoned.  I still kept putting my photos there because i was locked in, but i knew it was dead.  They added one small feature a year. I had seen that playbook at AOL.  It means it's only a matter of time before it's time to leave.  Then something magical happened.  They pushed out a new iPhone app for it that was actually decent.  Then they updated it to make it really slick.  Then they announced 1 terabyte of free storage.  Then they announced automatic iPhone uploads of photos.  Whoa.  All of the sudden, it was one of the best photo apps on my phone.  All in about a 6 month period.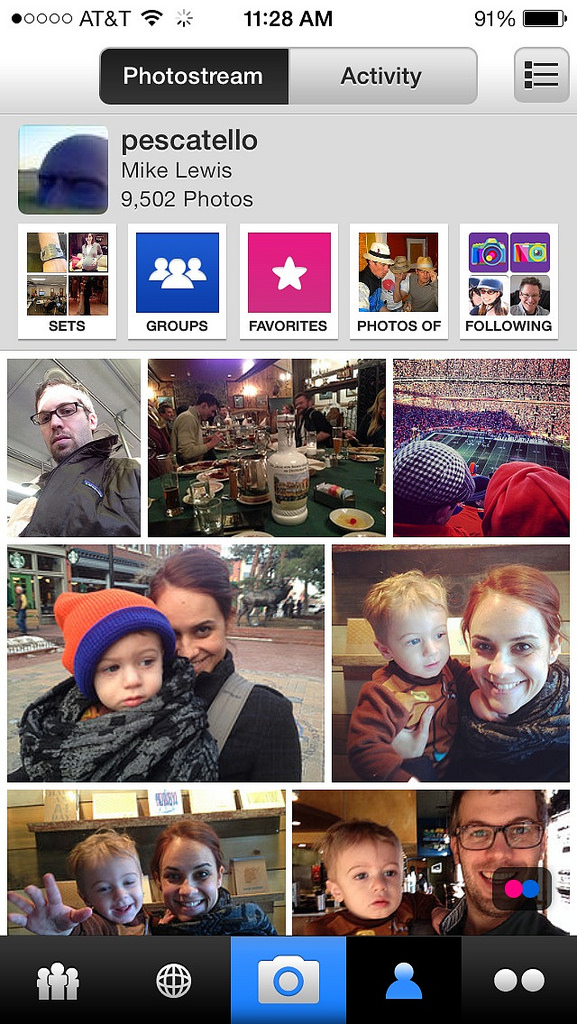 Second, they released a new News Digest app that is basically The Week magazine but a daily app.  It aggregates 8 to 10 recent news stories and sends them to you twice a day.  Once you've read the morning stories, you have to wait for the evening delivery. It's beautifully made and is really easy to consume.  It's not the main way I get mainstream news.
Finally, they launched a new Tech site that claims to be different than current tech sites.  The premise being that all tech sites today are focused on the top tier tech enthusiasts and people who care a lot about Silicon Valley.  Yahoo Tech will be focused on the other 90%. People who want to know what the best TV is, not which Palo Alto exec just changed jobs.  I think that's a great idea.
So, it's good to have another player back out there.  Someone is building new things and innovating.  I'm excited.  It seems that Yahoo! is indeed earning the exclamation point on their name.