So where are we today?
Case stats are: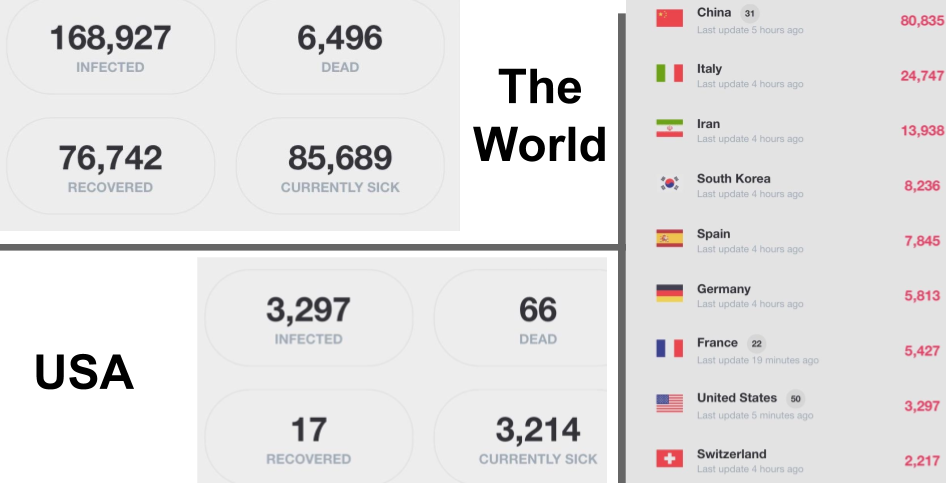 In my area: 9 cases in Marin and 0 deaths
What's happening?
More and more cities and states are shutting down: New York City, Los Angeles, Illinois and Ohio closed all restaurants and bars.
We remain 10 days behind Italy: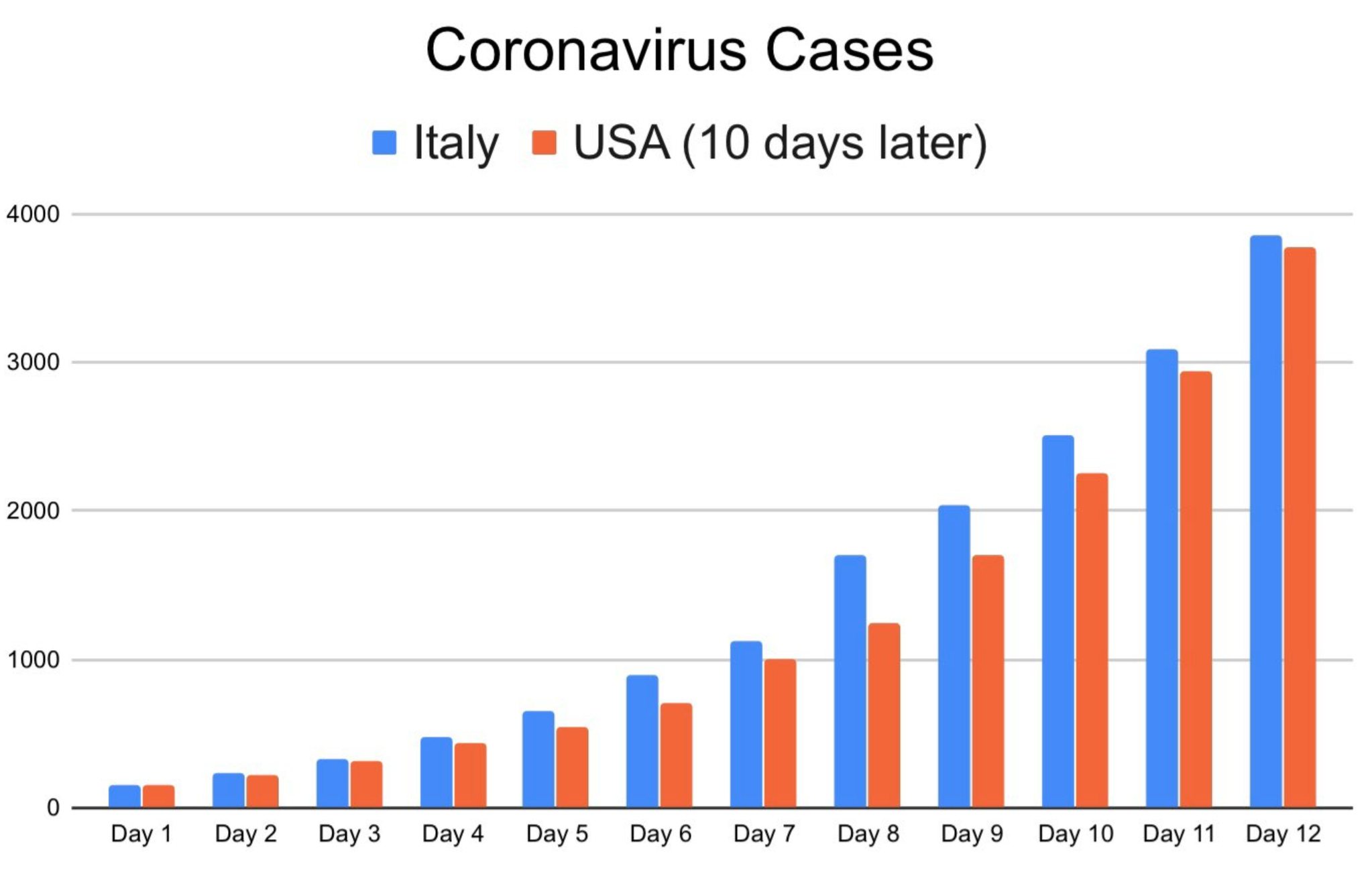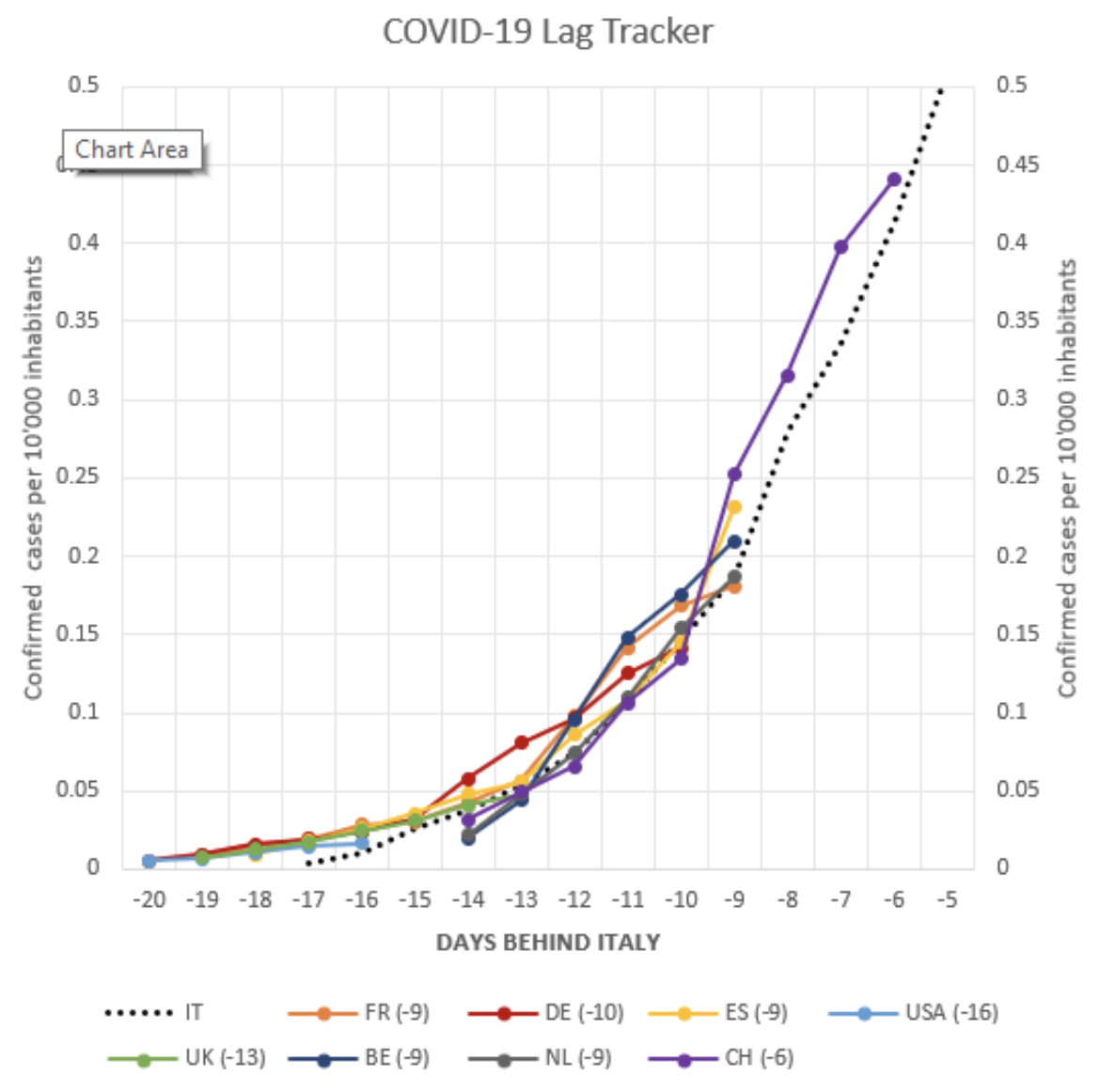 Shockingly there are still people in my community and all around the country still going out, going to restaurants and bars. It hasn't fully sunk in yet for everyone. 
My situation
I returned home from Toronto in the morning and have quarantined myself in a room. Because I've been around lots of people this past week, I'm going to take some precautions until it's clear that I'm not infected. 
In related news:
Frank Drebin's spirit is with us:
During a Coronavirus update/meeting this Mayor excused himself to the restroom but forgot to turn off his microphone — and I am now dead…🤭🤣😭💀💀 pic.twitter.com/WZ18JQq7cO

— Rex Chapman🏇🏼 (@RexChapman) March 16, 2020
Patton Oswald went on his lawn to do an impromptu session:
Watching the videos from Italy 🇮🇹 inspired me. Entertainers must offer hope & humor to their neighbors in this time of quarantine. pic.twitter.com/ohrsBtuqzu

— Patton Oswalt (@pattonoswalt) March 16, 2020