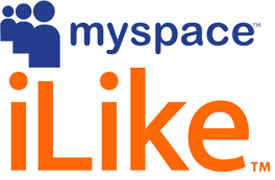 iLIke was purchased by MySpace this week for $20 million.  Hearing this annoucement, i couldn't help think that something was off.  Something just doesn't make sense.
Some facts: iLike has 50 million registered users.  That's a huge number.  They are definitely one of the most popular applications on Facebook and one of the best applications anywhere for concerts. They have built some things that are quite hard to build such as:
A mp3 download store (link)
A music activity feed crawling millions of artists and millions of users
A ticketing system integrated with Ticketmaster
A self-serve advertising system
They have raised $16 million bucks and claim to be profitable.  Both Facebook and Amazon were interested in the deal.   If both of these are true why would they sell for $20 million? Selling for $20 means that the investors get their money back and then then $4 million gets spread around to shareholders.  Basically nobody makes any money that they are happy about.
To compare, Facebook just bought FriendFeed for $20 million and they have 1 million monthly uniques.  iLike has at least 3x that on the web and 50x total and they are growing.
Also, I can't imagine why a dynamic, fast moving company would want to go work at MySpace instead of Facebook or Amazon.
MySpace vs. Facebook. One is doing a fantastic job of innovating and developing new innovative software (FB).  The other is bleeding users, bleeding cash (MySpace Music) and restructuring.  iLike has also actively been courting Facebook for the past 3 years. They've thrown Facebook / iLike parties and done everything possible to try to get a FB acquisition.  Going with MySpace is strange
MySpace vs. Amazon. One (Amazon) is in iLike's backyard in Seattle and the other is down in LA.  One is making good inroads into providing a viable music store to iTunes.  The other (MySpace) started as a primary space for music but is now controlled by the labels and is getting worse and worse as they try to cut costs.
Both of those don't make sense so then you have to conclude that they are just doing this for the money.  But if (a) they are profitable and (b) it's only $20 million on $16m raised then that doesn't make sense either.
My conclusion from all this non-sense:
iLike was not profitable and were running out of money.  They needed to either raise more money or sell.
Fatigue.  Working in the digital music industry and having success at it is exhausting.   Your main content source (music) brings with it tons of headaches.  The labels are working against you every step of the way
Facebook had no interest in getting into the music business.  I think they see content area as something for partners and although iLike probably asked them repeatedly, they backed away from the deal.  There is no better content company that is more integrated into Facebook than iLike.  If FB didn't want them, they're not going to get anyone.
MySpace paid more than $20 million.  They won't disclose the terms but my guess is that there is some kicker in there that made the deal very attractive to the shareholders.  Too bad we don't know what it is.
At least one or more of these have to be true.  What are your thoughts?